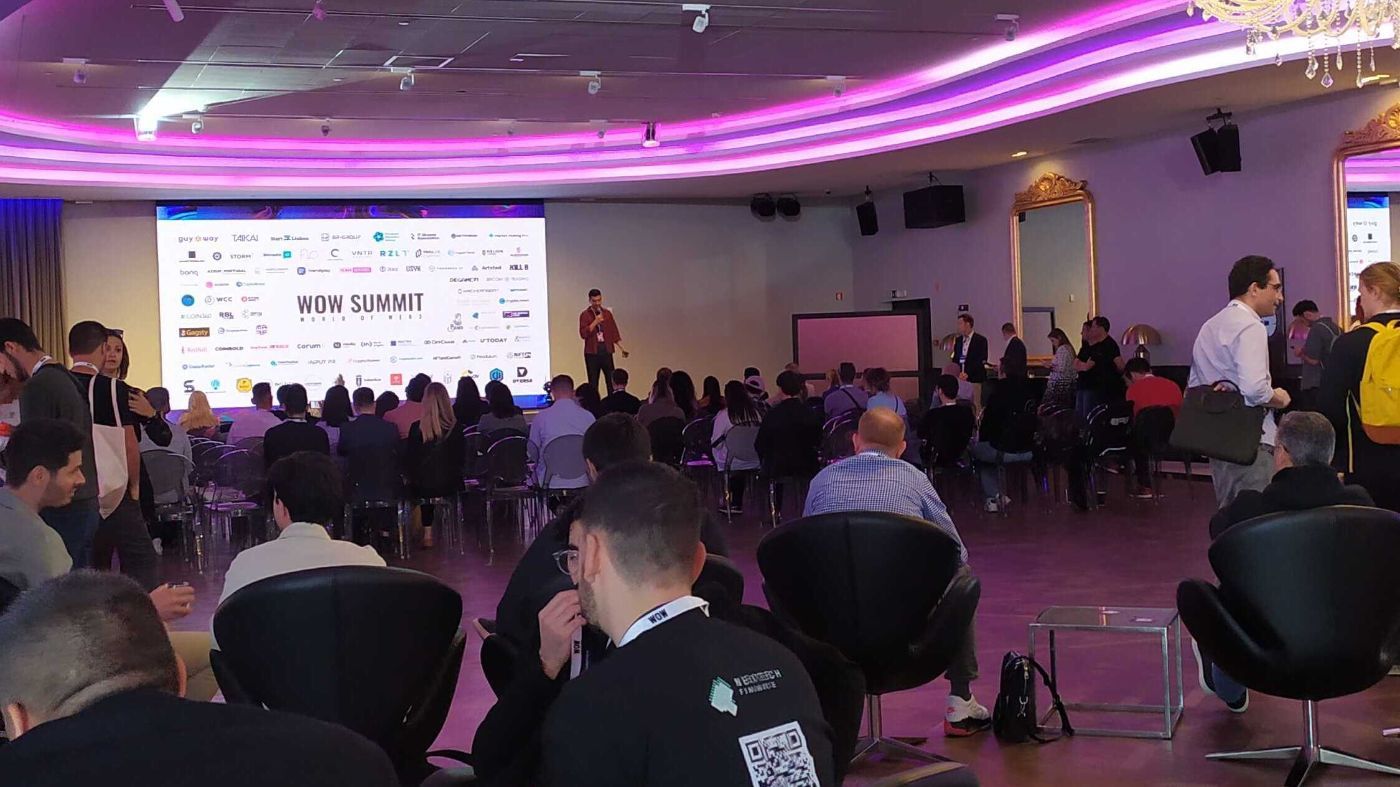 The Global Web3 Summit WOW finished its 3rd edition in Lisbon, from November 1st to the 3rd, 2022. The 3-day event is one of the top B2B and B2G in the world of Web3 tech and digital assets. It brings together international thought leaders, CEOs, board members, government authorities, Tier-1 Funds, startups, and blockchains representatives to promote partnerships and the future of Web3 tech at the highest level.
A networking milieu, WOW attendees utilize this opportunity to connect, expand their grid of business contacts, exchange experiences and strike a deal or two. And, of course, HackerNoon took part in this exchange!
From other fellow media entities and incredible PR teams, we also had the pleasure to meet the founders of well-established web3 companies and groundbreaking projects that promise to stir the ecosystem.
In our networking journey, we seized the opportunity to ask WOW guests a few pertinent questions, one of which couldn't be more theme-appropriate – continue reading to discover what we talked about.
What advice would you give to someone making their first steps into the World of Web3?
We couldn't leave this event without asking some attendees to share their thoughts on Web3. We took the opportunity and asked for some advice to enter this world.
Oksana Khalturina from Bitmedia explained how people need to have the desire and understand Web3 is the future. Oksana advises trusting crypto, searching for crypto-related news, and even blogs about what Web3 is. Knowing who the biggest players in the market are is also something to look out for.
Yvonne Wong from Candy Club advises something similar, like: "Do your own research and start small within your interests."
We also got to talk to Daniel and Miguel Pinto from Rabid DAO, who entered the Web3 universe recently themselves, and they shared some fresh advice with us. In their opinion, newbies should be aware of Web2 's problems and think if they want to keep being part of them or to become part of the solution.
People should change their mindset to enter Web3.
They were not the only ones to advise an open mind to enter this world. Veronika Korzh from GeekPay also believes people need to "Have patient and embrace the challenge".
When we approached Donald Brouwer from Dfns, he explained how he believes that it's necessary to focus on solutions and bring new people to this innovative space. For Donald, the goal is that:
People get the experience of using blockchain without knowing it's blockchain, the same way we use Google without knowing what's behind it.
Arkadi Zaitsev, the founder of Membrane, took another approach. Arkadi considers the key is to find a proper use case, so it works. He also explained that "people go to Web3 and use all kinds of buzz to sell the product, but it shouldn't be like that".
The wise words from Vera Wu from Numbers Protocol were: "Listen and learn. Do your own research". Vera also highlighted how NFTs have a lot of power, but most people are focusing on other things. This tool can do a lot more and how people on Web3 need to be open to different approaches.
Last but not least, Don from Bubblemaps believes that for people to work in Web3 need to be enthusiastic and love the project. Don advised taking action by getting your foot out the door and focusing on your Web3 interest.
The WOW Summit through HackerNoon's Eyes
And so, we reach the end of our experience at the WOW Summit. The event was filled with educational panels and projects on the uprising. The WOW Summit also encourages connections between global NFT and DeFi leaders, international businesses, tech visionaries, investors, and developers.
We got an elite networking experience while learning about blockchain, AI, DeFi, NFTs, and Metaverses. There's still so much to unravel and learn about the World of Web3, and the HackerNoon team can't wait to witness it all.
Check out more about the WOW Summit here.
L O A D I N G
. . . comments & more!