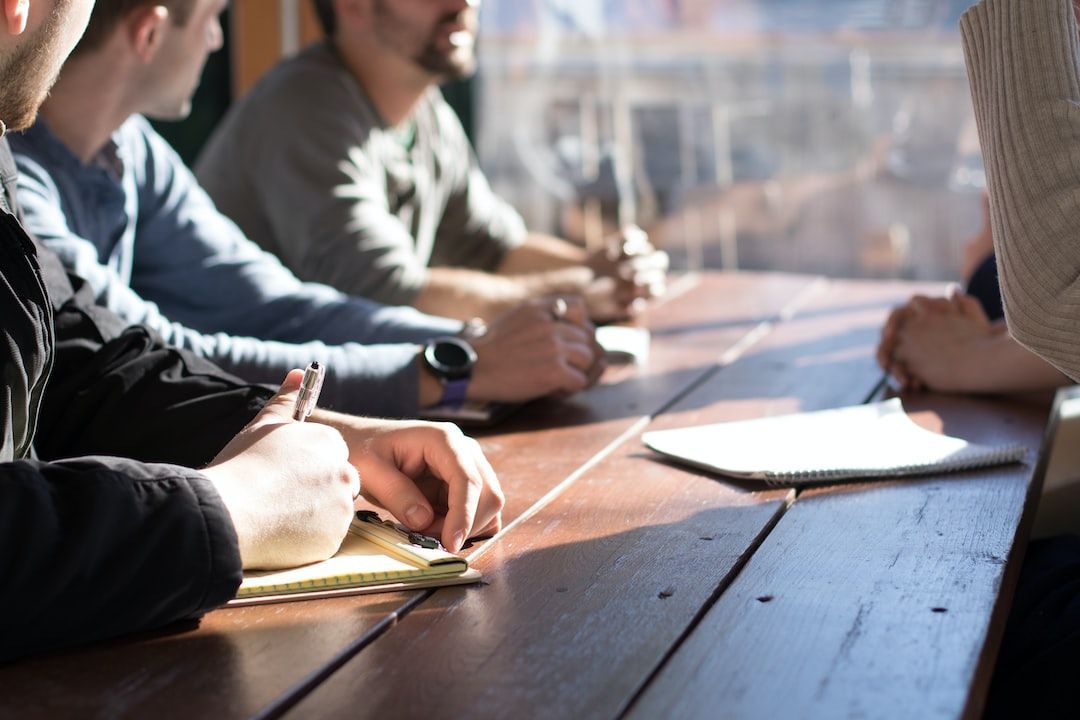 Welcome to the first in a series of Q&As I'm publishing with inspirational mentors and community builders in the technology industry! It's an honor to have had the opportunity to hear from these inspirational leaders who dedicate their time and positive energy to shaping a better future for developers.
At Twilio, I'm inspired every day by the camaraderie of our Developer Network team and their passion for helping others to learn and put our tools to good use. From hackathons to docs to fun tutorials, it's all in the name of helping builders to unlock their creative potential through code.
To me, there's nothing more important than a great mentor – especially as we continue to navigate the turbulent times that 2022 so brutally ushered in. I am so grateful for the role models and career coaches I've had in my corner along the way. I'm also thankful for the industry meetups, local volunteering placements, and Slack communities that are in my orbit – both because they are inclusive learning spaces but also because they create opportunities to give back. In the developer community, mentorship can play a major role in fostering community. In fact, according to GitHub's research, mentorship doubles the likelihood of a strong, sustainable culture. Contrary to what some stereotypes might suggest, being a developer is not a solo mission. Knowledge sharing and mutual support both spurs innovation and makes us all better at what we do.
That's why we created Twilio's Developer Searchlight – to celebrate the most inspirational, motivating mentors who are uplifting developers in 2022 through community, mentorship, or code. Handpicked by an esteemed panel of expert judges, these honorees are recognized for playing a pivotal role in shaping developer careers in a variety of ways, from virtual community building to school initiatives such as student-run coding contests and educational webinars.
Let's get to know one of our standout honorees, Marcus Eagan!
Marcus is a Staff Product Manager at MongoDB and represents one of the six honorees being recognized by Twilio, Stack Overflow, and Hustle Crew for his work championing developers around the globe. He always finds time to uplift others and provide insight into what it takes to pursue a career as a developer. An active and vocal contributor to the developer community, Marcus has made connections with developers from all over the world through blog content and speaking engagements – all while still finding time to code himself.
I'm a longtime open source hacker and problem solver from Detroit's Westside. I'm based in Palo Alto, California. Right now, I'm laser-focused on three efforts:
Enabling application builders everywhere to move faster and with more confidence to address the problems plaguing our world
Ensuring that the technological balance of power does not shift back to closed-source tools and protocols that hinder innovation – especially outside of the western world – due to information asymmetry, security concerns, and prohibitive and predatory pricing
Upskilling and supporting developers from all over the world looking to level up through open source community participation and usage
First of all, it's an honor — I'm hype. Twilio has been such an inspiration and an important tool for me since the beginning of my career (I was an early user of Authy!).
A co-founder of 500 Startups told me the best pitch he ever saw from a startup was a demo from Jeff Lawson of Twilio at the beginning of the meeting. It really shifted my thinking from tell to show, which is a big part of why I love open source so much and how I go about doing things. Also, "Ask Your Developer" by Jeff Lawson was super influential in my thinking. So yeah, definitely an honor and super humbling over anything else.
Secondly, it's more motivation. When I walk through some parts of San Francisco heading to my office, I see a different level of strife than I am accustomed to in my own life. It's a small reminder that there are so many people in the world that have an array of unsolved problems. I don't think technology can solve all of them today, but we can iterate on more solutions more quickly.
Thirdly, it's a reminder that this honor is really one of my parents and grandparents who "held it down." My grandmother Joann, born to a sharecropper, was supporting my wild adventures in open source programming languages, OpenWRT, MongoDB, and Elasticsearch back when I had absolutely no money but could try things out and seek to solve problems. There's something magical about it.
Two ways:
I've been actively investing in startup companies based in Africa, Asia, and lesser-capitalized European cities because I view them as fundamentally closer to the problems of most people than Silicon Valley.

I've been mentoring and consulting engineers around the world in places like Lagos, Dhaka, Kenya, and Latin America to help them get involved with or extend open source projects. The hope is that they grow their skills and get hired or start companies. It's already happened in the case of one engineer from Bangladesh who has a really cool job now.
I meet engineers in forums, GitHub, conferences, and sometimes LinkedIn. Occasionally engineers just reach out to me. In some cases, they're much more talented so I try to point them in the right direction of high-value problems to tackle. In all cases, they are more motivated to jump right in and start building. I am hoping to inspire people to find the flame in themselves.
Ultimately, I'm hoping to inspire builders of a more equitable world. I look a lot for socio-economic diversity as well for that reason.
I don't like to give advice and am happy to just share my experience, so you decide but: Run your own race. There will be many faces and places that are all great in different ways, but you should define 'great' for yourself to endure the challenges to come.
The first computer I personally owned was a TI-83, but the most memorable piece of technology was Encyclopedia Britannica on Floppy Disk. I love encyclopedias and never forgot that experience.
Thank you, Marcus, for taking the time to share your story. Stay tuned to learn more about the honorees in our series of interviews. You can also read more about the honorees in this Insider article, which unpacks how they're shaping a better future for developers.
L O A D I N G
. . . comments & more!