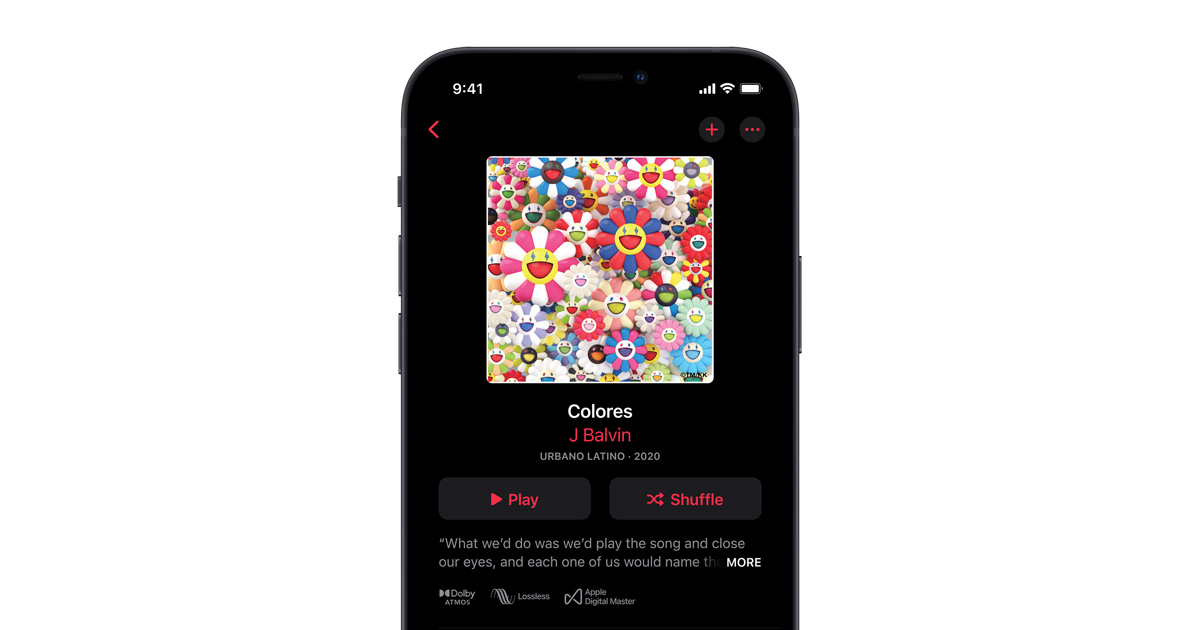 (UPDATE) Spotify also silently announced a price hike, with their individual subscription now priced at Php 149/month (from Php 129/month).
While we rarely experience any price hike for streaming services, it seems that Apple is experiencing the woes of a weak economy and the global effects of inflation. We recently got an email, stating that our Apple Music subscription will have a price hike in the Philippines. Based on their advisory, the price hike, which is a Php 10 increase to Php 139/month (vs. Php 129/month previously) will take effect on December 16.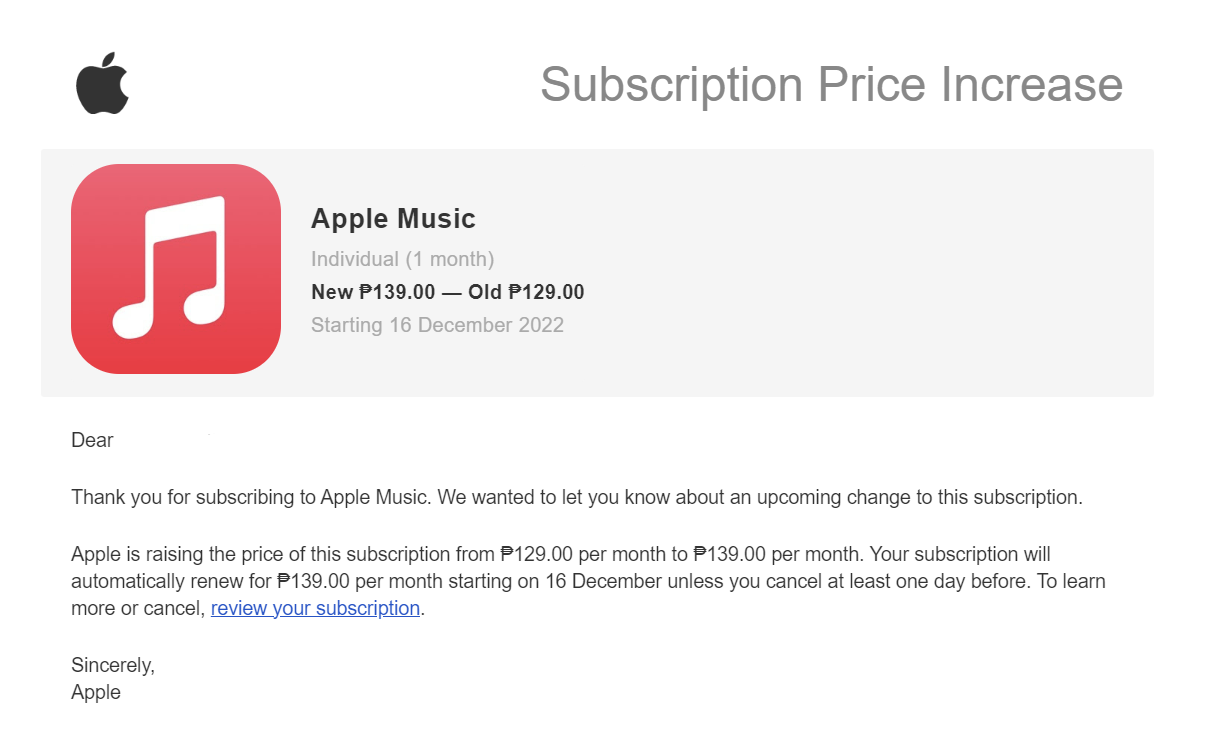 Aside from Apple Music, we received reports that Apple One is also affected: the Family plan, which used to cost Php 495/month, is now priced at Php 579/month. The individual plan, which used to cost Php 375/month, is now priced at Php 449/month.
The price is expected, as Apple did increase the prices of its Apple Music, Apple TV+, and Apple One subscription services in the US last October. In the US, Apple Music's monthly price is higher by $1 for individual accounts and $2 for family accounts. As for Apple TV+ and Apple One, they have an increase of $2 and $3 per month respectively.
Apple's justification for increasing the prices of its streaming services was due to increasing licensing costs, along with its push for adding more features.
Here's a statement given by a spokesperson for Apple:
The subscription prices for Apple Music, Apple TV+, and Apple One will increase beginning today. The change to Apple Music is due to an increase in licensing costs, and in turn, artists and songwriters will earn more for the streaming of their music. We also continue to add innovative features that make Apple Music the world's best listening experience. We introduced Apple TV+ at a very low price because we started with just a few shows and movies. Three years later, Apple TV+ is home to an extensive selection of award-winning and broadly acclaimed series, feature films, documentaries, and kids and family entertainment from the world's most creative storytellers.
With Apple implementing a price hike for Apple Music (and presumably Apple TV+ and Apple One) in the Philippines, expect other streaming services to follow suit.