Best podcasts of the week: Johnny Vaughan's close encounters with people who have 'met' aliens
In this week's newsletter: Meet six people who claim to have made contact with extraterrestrials – or even be one themselves – in Alien Kidnap Club. Plus: five podcasts to listen to with your kids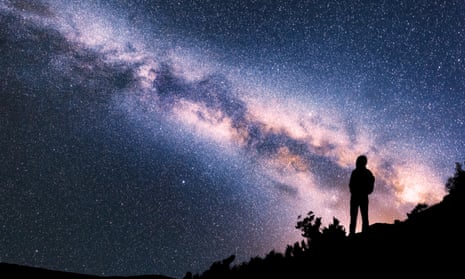 Picks of the week
Alien Kidnap Club
Global Player, all episodes out now
Perhaps the most freakishly timed podcast, given those recent goings-on in the US, Johnny Vaughan's bonkers new series hears from people who claim to have had contact with aliens or to be an alien (yes). In the first episode, musician Dan Bowskill says he has met his future self, chosen his own mother and picked his own reality on Earth. "You've got to avoid [saying]: 'Do you know what I mean?'" says Vaughan. "Because I don't!" Hollie Richardson
Other People's Pockets
Widely available, episodes weekly
"Is it a dream job?" host Maya Lau asks Mistress Marley, a financial dominatrix who earns up to $900 an hour humiliating clients using financial transactions. It starts this fascinating insight into our desire, need and power-plays around all things money. Nell Frizzell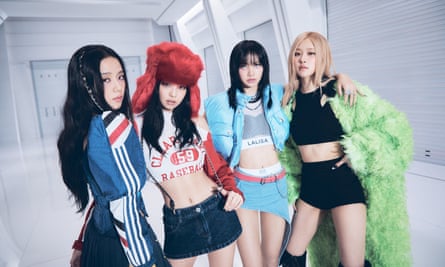 K-Pop Dreaming
Widely available, episodes weekly from Thursday
Vivian Yoon is an American performer and writer. But back in the 90s, she was a self-described tomboy with a skater aesthetic, who secretly loved K-pop. In this second series of California Love, Yoon is exploring the role second generation Korean Americans and Los Angeles had in shaping that particular music and culture. NF
Richard Wiseman's On Your Mind
Widely available, episodes weekly
Why do we laugh? How can you tell if someone's lying? And what's the funniest joke ever? These are some of the questions about our psyche tackled by the magician, author and psychology professor (pictured above) in a series of entertaining, rambling chats with co-host journalist Marnie Chesterton. A clue to the last question's answer: it doesn't start: "What's brown and sticky?" Alexi Duggins
Bear Brook
Widely available, episodes weekly from Monday
When Jason Carroll was 19, he confessed to killing pregnant woman Sharon Johnson. But now he claims he was coerced into it by a detective. Jason Moon's thoughtful podcast looks at the impact this U-turn is having on Johnson's family and friends, throwing up wider questions around cold case investigation podcasts and the grief they stir up. Hannah Verdier
There's a podcast for that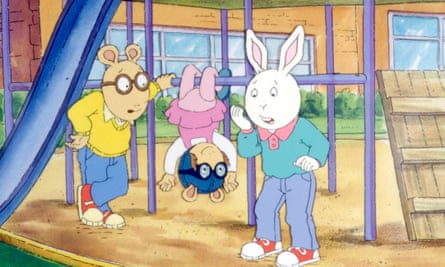 This week, Charlie Lindlar chooses five of the best podcasts to enjoy with all the family, from the audio adventures of an anthropomorphised aardvark to a show on the art of constructive debate.
Arthur
"Every day when you're walking down the street / Everybody that you meet" … seems to have their own podcast. That now even includes the animated aardvark Arthur Read, who started his own pod late last year, featuring all-new wholesome adventures. From falling out with friends to beating the winter blues, there's already a range of teachable themes in the eight episodes released so far. If the longevity of the original TV show (which ran for 25 seasons from 1996 to 2022) is anything to go by, this podcast will be a companion for families for years to come.
Everything Under the Sun
It's a universal parenting experience: your child asks you one of those questions you've never really thought about – why bad things happen to us, or why rabbits hop, say – and you have no clue how to answer. Fear no longer, for instead of either guessing or making up a response, you can direct them to this podcast from Molly Oldfield, curator of the Guardian's Saturday magazine kids' quiz. The best part? You'll learn the answers to those quandaries above, and many more of life's riddles, too.
Story Pirates
This Webby-winning programme expands on the work of the American children's entertainment company of the same name. In each episode, story prompts submitted by kids are lovingly turned into comedy sketches and songs by everyone from David Schwimmer to Lin-Manuel Miranda. You never quite know what you are going to get – children's imaginations are limitless after all – but with more than 65m downloads to its name, this must be doing something right.
Smash Boom Best
This podcast bills itself as a debate show for kids. But far from being some antagonising Question Time for minors, it tackles the polarising issues that really matter: invisibility or flying? Pikachu or Mario? Avengers or Star Wars? You'll never realise you felt so passionately about completely arbitrary topics, but more importantly kids who tune in will learn about critical thinking; how to form an argument; and, above all, how to disagree amicably. One for all the family to listen to, there are also plenty of ways to get stuck in: you can suggest topics for the hosts Molly Bloom and Sanden Totten or download your own scoresheets to play along at home.
Peace Out
And once a few hours of Smash Boom Best have riled up the whole household, why not consider this chilled-out podcast, which hopes to develop emotional and social skills by guiding children through "visualisation and breathing exercises focused on kindness and fun science facts". Perfect for slowing things down ahead of bedtime, this mindfulness-for-kids pod will help children learn and relax (and maybe give us a break, let's be honest). The 15- to 20-minute episodes may be infrequent, but the archive has plenty to get you started.
Why not try …
Farming Fashion, which explores how regenerative farming can mend the severed link between the farming and fashion industries.

Black Prose, a podcast interviewing leading Black writers across fields including journalism, books, songwriting, and rap.
If you want to read the complete version of the newsletter please subscribe to receive Hear Here in your inbox every Thursday