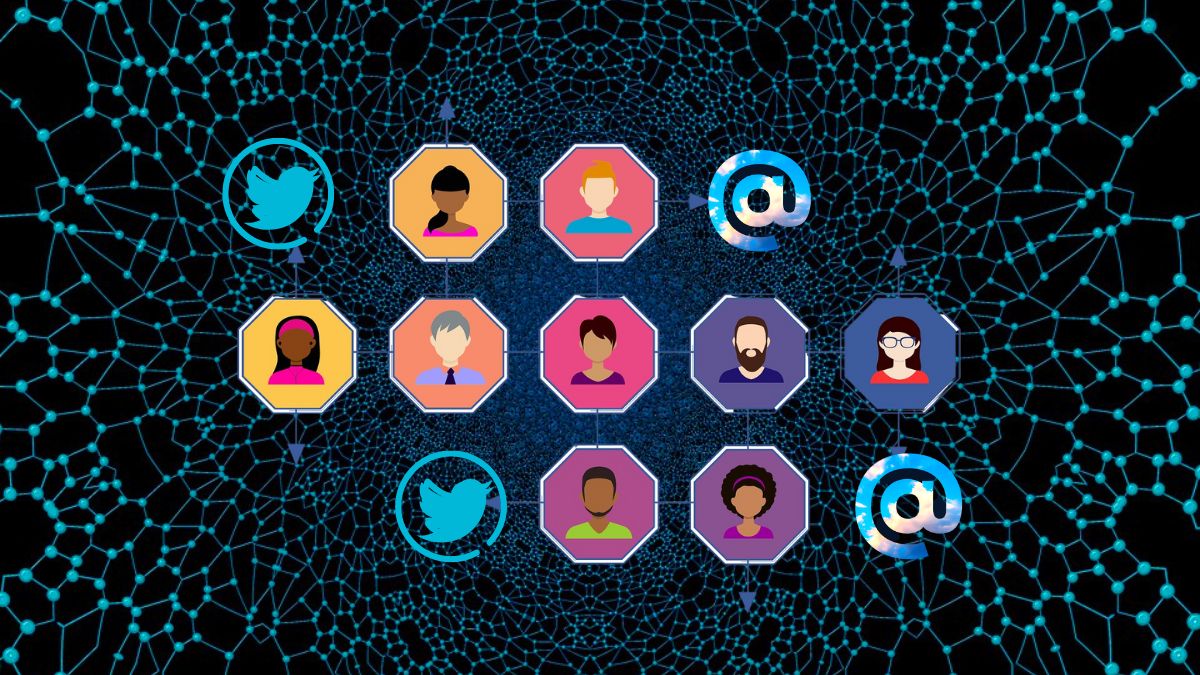 "We cannot allow this ideology the safe space it needs to breed – yet that is precisely what the internet, and the big companies that provide internet-based services, provide"

Theresa May
Social media is being censored more than ever. There are keywords that, when used continuously, lock users out of their social media accounts automatically.
Many believe that social media platforms should be responsible for taming the spread of fake news, hate speech, and violent-related messages on their platforms. In reality, doing this may hinder free speech. Social networking sites over the years have received backlash for taking actions against users that have gone against their "community guidelines".
There is a need for freedom of media, the ability to express oneself without fear, restrictions, or censorship. While there's a craving for this, social media platforms are private companies and can censor what people post on their websites as they see fit.
The First Amendment may protect individuals from government censorship, but it doesn't protect against social media censorship.
The frequent censorship by traditional social media spaces has given rise to the need for decentralized social media spaces, platforms that offer more privacy of data, and less censorship.
Many decentralized social media platforms are starting up. One of the first decentralized social media platforms, Steem was launched in 2022, and recently, Jack Dorsey's backed decentralized social media platform Bluesky, garnered 30k signups on its waitlist in 48 hours. Considering who's behind the project, will BlueSky be a threat to Twitter in the future?
What Is a Decentralized Social Media or Network?
Decentralized social media leverages blockchain technology to enable users to communicate, collaborate, and share content. It is powered by distributed ledger technologies or DAG. Unlike traditional social media platforms, decentralized social media platforms are recorded in a protocol where no central authority can control or oversee a user's activity.
Decentralized social media proffers solutions that will revolutionize the entire social media industry. It gives users more control and autonomy. Users can decide the settings of the social network, how it works, and most importantly say whatever they want without being censored.
The Fediverse
Imagine using your Twitter account to start a conversation on Facebook. That's insane, I know, but the fediverse often referred to as a federated network makes it possible through the decentralized network protocols. It is a network of interconnected servers (instances), used mainly for web publishing and file hosting.
Decentralized social media platforms run and operate independently on the fediverse, but can still interact with each other.
Pros and Cons: Decentralized Social Media
Everything has a positive and negative consequence. Blockchain technology has numerous benefits, but there are issues that will emanate from building a social network on it.
Pros
Data privacy and security.
Freedom of expression and resistance to censorship.
Control and accessibility.
Economic neutrality.
Cons
The spread of inaccurate information.
Unmoderated cyberbullying.
Account recovery is not possible without the private key.
Introducing Bluesky Decentralized Social Media
Bluesky Protocol started as an initiative to develop a decentralized social network
Protocol. It was organized by Twitter as a non-profit initiative in 2022.
"Bluesky is building a social protocol. We released "ADX" (the X stood for Experiment) in May. Now that the design is starting to solidify, we're renaming it to the "Authenticated Transport Protocol" — the AT Protocol. @bluesky
Bluesky protocol was recently renamed after its technology (AT Protocol), a new federated social network. It integrates ideas from the latest decentralized technologies into simple, fast, and open networks.
What makes Bluesky Protocol unique?
AT Protocol is being designed to beat some weaknesses of blockchain technology. It promises features different from all decentralized social media platforms.
Account Portability: AT protocol enables users to move accounts from one provider to another, without data breach or loss. This means that your online identity belongs to you 100%.

Algorithmic Choice: AT Protocol gives users the ability to select content, and also people to communicate with. It supports open algorithms. Bluesky is building a platform on the fediverse that lets users access its algorithm. Giving users more control over their experience.

Interoperation: AT Protocol includes a schema-based interoperation framework called lexicon, to help solve coordinated challenges. This would aid users to switch networks smoothly.
Performance: Leveraging the fediverse, Bluesky will be built in such a way that users can join varieties of interconnected servers (instances), rather than a single website or application. Bluesky is being designed for fast loading on a large scale.
Bluesky might have started as Twitter's non-profit initiative, but it is owned by its team, without any controlling stake held by Twitter.
"The 'public benefit' part of our structure gives us the freedom to put our resources towards our mission without an obligation to return money to shareholders. The company is owned by the team itself, without any controlling stake held by Twitter".
Conclusion
Elon Musk recently acquired Twitter, and we're all aware of his obsession with free speech. He plans to make the platform more transparent, dropping the barricade of censorship.
" The bird is freed"
In a revealed text conversation between twitter's founder, Jack Dorsey and Elon Musk. Musk was briefed about Bluesky's aim and mission. He is aware of Bluesky's potential, or maybe rivalry.
Will Twitter continue to support Bluesky, or stand in its way? Let me know in the comments below!
L O A D I N G
. . . comments & more!