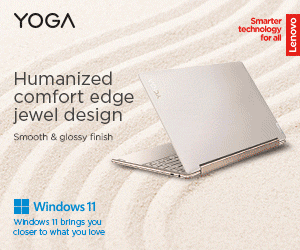 The updated G15 and G16 affordable gaming computers from Dell will be available later this month in the United States. Dell unveiled the computers at CES 2023 but did not share cost information then.
Related: Dell launches 2022 XPS 15, 17 laptops with 12th-gen Intel processors
The new notebooks will feature state-of-the-art components from Intel and Nvidia. It implies 13th-generation Intel processors and Nvidia's RTX graphics processing units. A Core i9-13900HX CPU, up to 32 GB of upgradeable DDR5 memory, an RTX 4070 graphics card, and up to 2 TB of disk space are all listed for the Dell G15 and G16 in the CES statement. The two computers differ primarily in their screen sizes and resolutions.
The Dell G15 offers two different 15.6-inch screens: one with a refresh rate of 120 Hz, Full HD resolution, and 250 nits of brightness, and another with a refresh rate of 165 Hz, Full HD resolution, and 300 nits of brightness. The G16, on the other hand, has a bigger 16-inch screen with a 2560 x 1600 resolution, 300 nits of luminance, and a frame rate of either 165 or 240 hertz.
Base models of the Dell G15 and G16 notebooks with Intel Raptor Lake processors and Nvidia RTX graphics cards cost $899 (around Php 49,912) and $1,499 (approx. Php 83224), respectively. It's worth noting that Dell intends to issue SKUs with AMD processors in Q2, but the company hasn't said anything about the prices of these products.
---
Read More Articles Here