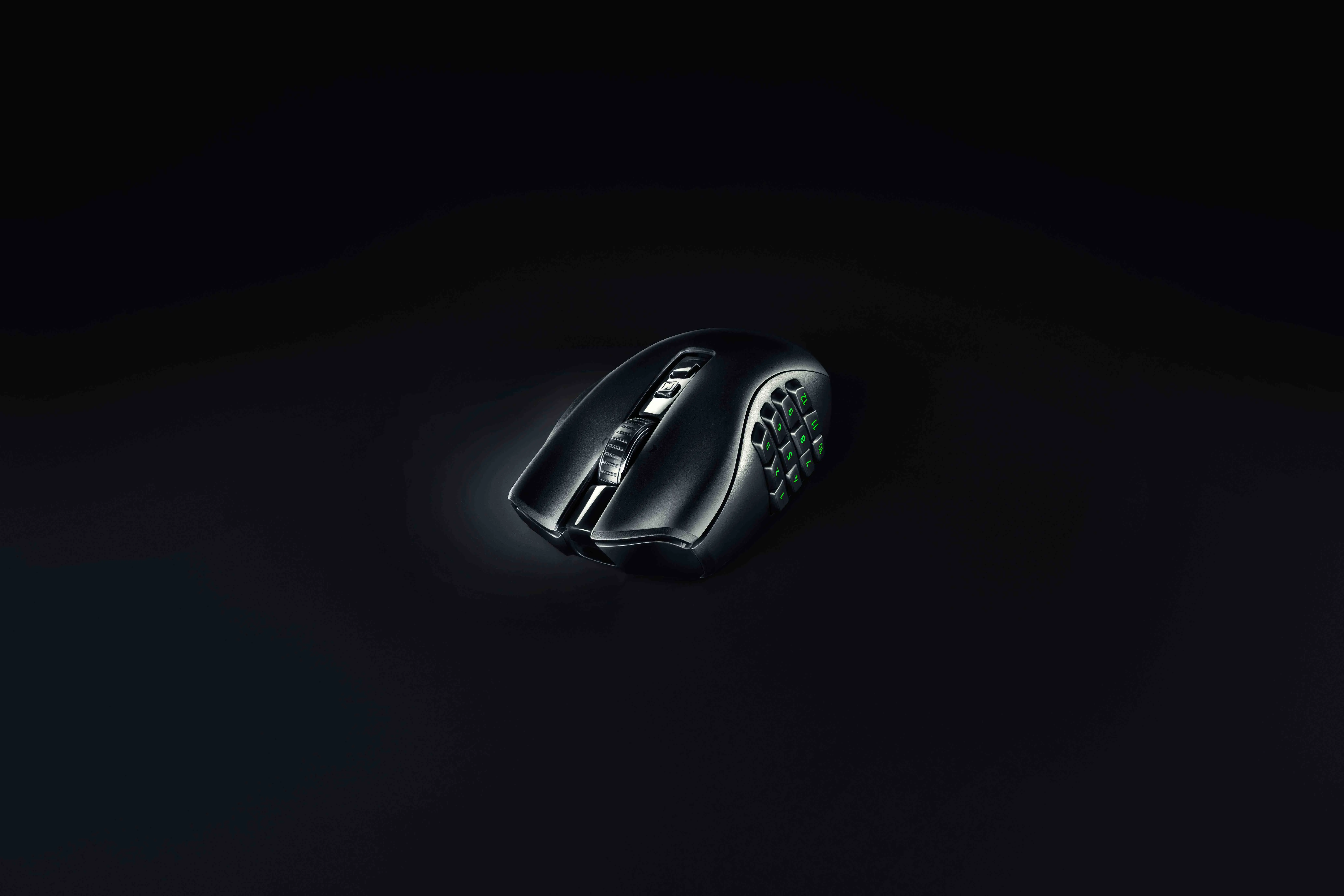 Known worldwide for its top-notch list of quality gaming peripherals, Razer is back with its latest gaming mouse: the Razer Naga V2 Pro. Without further ado, here's what makes this a professional gamer's trusty tool for victory.
The latest Razer Naga V2 Pro, according to its designers, has been tailored specifically for MMO gamers. Most of its hardware and design has been crafted with this market in mind, which is why it's worth a look if you're into said MMOs.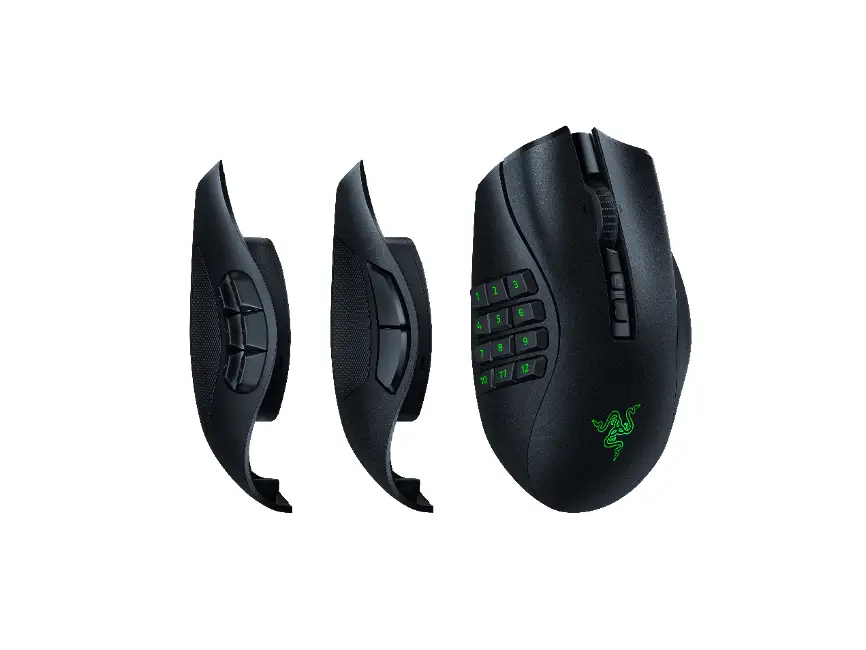 Starting off the list of notable features is the Razer HyperScroll Pro Wheel. It brings near-unlimited customization to this mouse, with six varying scroll wheel settings, accessible via Razer Synapse 3 and customizable on the fly. This includes a Standard mode for more typical in-game selections, Distinct mode for easy, definitive scrolling and an Ultrafine mode for the highest number of inputs. After that, the Naga V2 Pro has 2 further presets; Adaptive scrolling, to give less resistance the faster the wheel is scrolled, and Free Scrolling for always-on accelerated scrolling.
You can set it to a user-defined level just how you want it instead of having to conform to the presets. Comfort in accelerated scrolling that's exactly the way YOU want it saves you time and energy to save for the biggest plays of your gaming career.
Next up is enhanced wireless performance. The Razer Naga V2 Pro features the very latest in the company's wireless tech, minimizing lag and latency. It ensures that it can obey your every command when you need it and not a milisecond after. The brand has also focused on consistency as much as speed, ensuring a reliable wireless experience.
For complete versatility and ease of use, the Naga V2 Pro can also be connected via Bluetooth or the included SpeedFlex Type C cable, to allow play while charging. Battery life is rated at 150 hours on HyperSpeed Wireless and 300 hours on Bluetooth. That's a lot of games on just one charge, with the option to top-up wirelessly with the Razer chargers.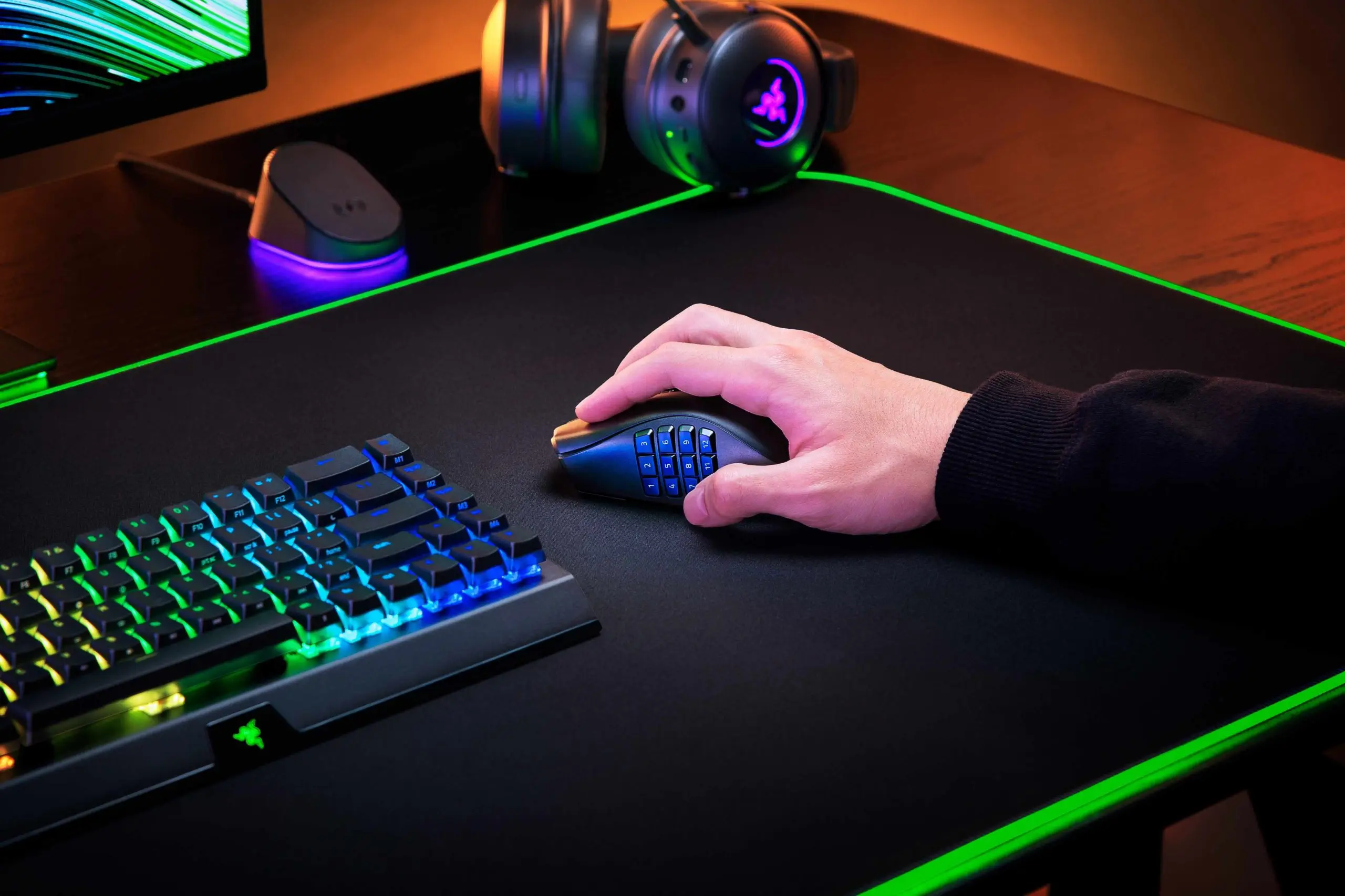 Razer also boasts a superb optical sensor on the Razer Naga V2 Pro.
To be specific, it's the latest Razer Focus Pro 30K Optical Sensor paired with Razer Optical Mouse Switches Gen-3. Razer's brand-new sensor provides flawless tracking performance on a wide variety of surfaces including glass and is supported by intelligent functions for enhanced aim and control such as smart tracking, asymmetric cut-off, and Motion Sync.
The Naga V2 Pro sports the Razer Optical Mouse Switches Gen-3, bringing unrivaled durability and speed with a blistering 0.2ms actuation with no debounce delay, an improved 90 million click lifecycle, and zero double-clicking thanks to its use of infra-red light to measure switch presses.
It also carries along Razer HyperSpeed, the company's proprietary dongle technology to allow all your Razer devices to only take up one port with minimal to no input lag whatsoever.
Razer Naga V2 Pro Price Philippines
The Naga V2 Pro is priced at Php 11,590.00 and will be available on www.razer.com, Shopee, Lazada, or through its authorized sellers on November 10, 2022.