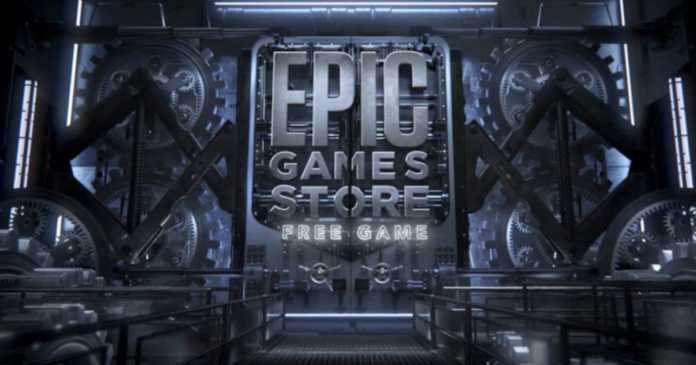 Epic Games have revealed its two new freebies for this week, including Warhammer 40,000: Mechanicus and Saturnalia join the roster of free games on Epic Games, starting 27 October. Players can download these games till 3 November and will require no money to purchase them. In addition, as Halloween approaches, the Epic Games Store celebrates with a Halloween Sale.
Both of the above-mentioned titles are now available for free which replaced Fallout 3 and Evoland. One can add these to their library at no cost till 3 Nov. To do so, simply login to your Epic Games Store account. After you are in, head over to the Free Games Section on the store and tap on the games you want to add. Click on 'Get' and then 'Place Order' to automatically add the game to your library. Once added to the library, you can download these games whenever you want and these will never leave your library.
Also Read: Slegehammer Games is Reportedly Working on Call of Duty Advanced Warfare Sequel
How to Grab Warhammer 40K: Mechanicus and Saturnalia on Epic Games Store Free this Week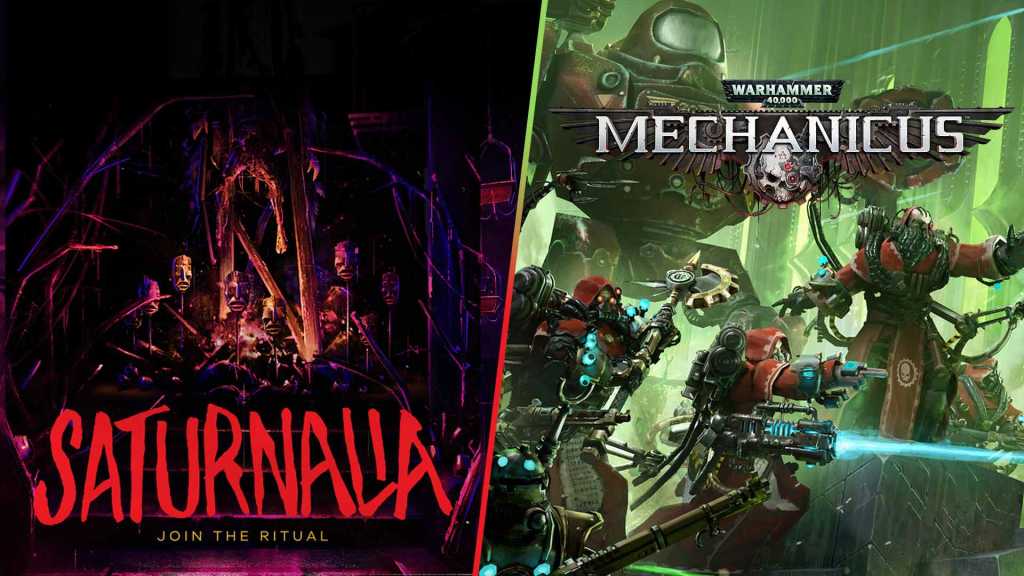 Saturnalia is a fitting title for an indie horror game, and it's also a free day-one release on the Epic Games Store. That doesn't happen very often, so it's definitely worth picking up for any horror fans. Warhammer 40000: Machanicus was released on PC around four years ago, and it enables players to operate the Adeptus Mechanicus, one of the Imperium's most technologically advanced forces. These titles will be available for free until November 3 at 8 AM PT / 11 AM ET / 3 PM GMT / 8:30 IST.
You've been BOOED 👻

Saturnalia and Warhammer 40,000: Mechanicus are FREE this week! Head to the Epic Games Store to claim your spooky surprise 🎃 https://t.co/Htftoa77Xm pic.twitter.com/bBVuUW1bbT

— SpoOoky Epic Games Store 👻 (@EpicGames) October 27, 2022
Of course, free games don't always click with users, and those who fall into that category will have a couple of options to choose from on November 3.
In addition to this week's titles, Epic Games has revealed the next two games that will be available for free the following week. This includes Red Orchestra Series' Rising Storm 2: Vietnam, an FPS title with 20+ maps and 64-player multiplayer matches based on one of the twentieth century's most devastating wars. Rising Storm 2: Vietnam is a tactical shooter set in the Vietnam War, with an emphasis on rugged, horrific, and authentic weapon handling for automatic rifles, grenade launchers, and other modern weapon systems. The game features six various armies, each with their own set of firearms and skills, including the US Army, the Marine Corps, the North Vietnamese Army, the National Liberation Front, the Australian Army, and the Army of the Republic of Vietnam
The filament is a single-player indie strategy puzzle game in which players must solve 300+ "complex yet ultra-addictive puzzles" in order to unravel the Alabaster mystery. The majority of these puzzles can be solved in whatsoever order, as players are required to solve them as well as search crew logs, records, personal items, and other items to learn what the crew was up to and why they have now disappeared.
Both these titles will be available between November 3 and November 10.
Also Read: PlayStation Plus Games for November 2022 Revealed: Nioh 2, LEGO Harry Potter Collection, Heavenly Bodies
Thanks for reading till the end of this article. For more such informative and exclusive tech content, like our Facebook page