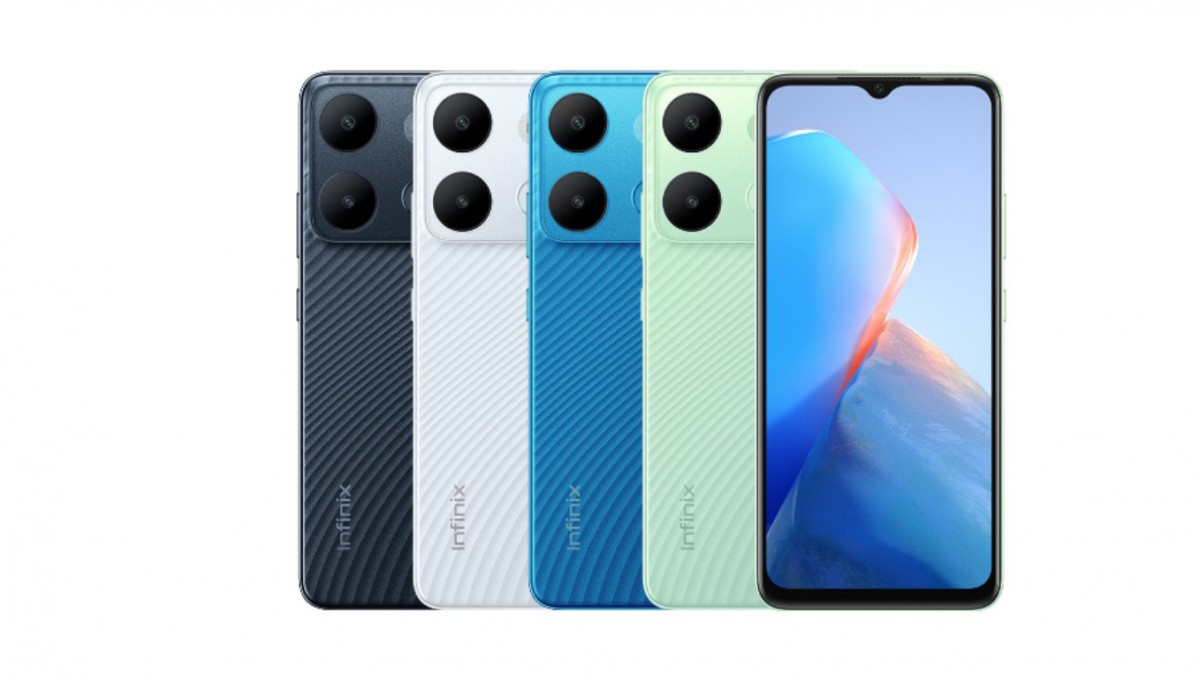 Making an under-Php 4k smartphone compelling is no easy feat, but Infinix might have a winner with the Smart 7 in the Philippines. Recently spotted in Infinix's official store in Lazada, the Smart 7 has an under Php 4k price tag, which makes it very affordable if you consider its features.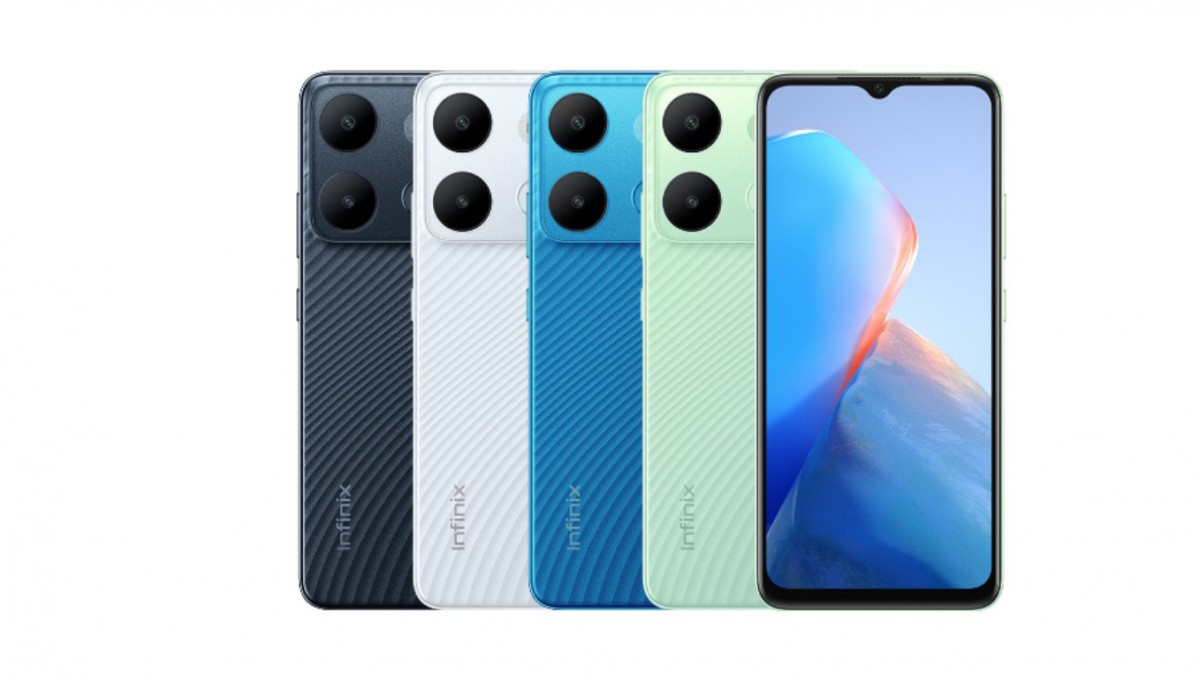 What are you getting for under Php 4k? to kick things off, the Smart 7 packs a 5000mAh battery inside, which is hard to find at that price point. It charges via MicroUSB, though it's really hard to complain at an under Php 4k price point. To match the large battery it has inside, the Smart 7 has an equally-large 6.6-inch HD+ display–and also has a stylish look with that wave pattern that has an antimicrobial silver ion coating.
Being an entry-level device, the Smart 7 is powered by a Unisoc SC9863A processor that's paired with 4GB RAM and 64GB internal storage. The processor may be close to 5 years old, but you can't really ask for more given its price tag and the huge battery it packs inside. Moving to the cameras, you get a dual rear camera setup that consists of a 13-megapixel main camera and VGA depth sensor, along with a 5-megapixel selfie shooter. To round up the package, the Smart 7 has a fingerprint scanner on the back as well.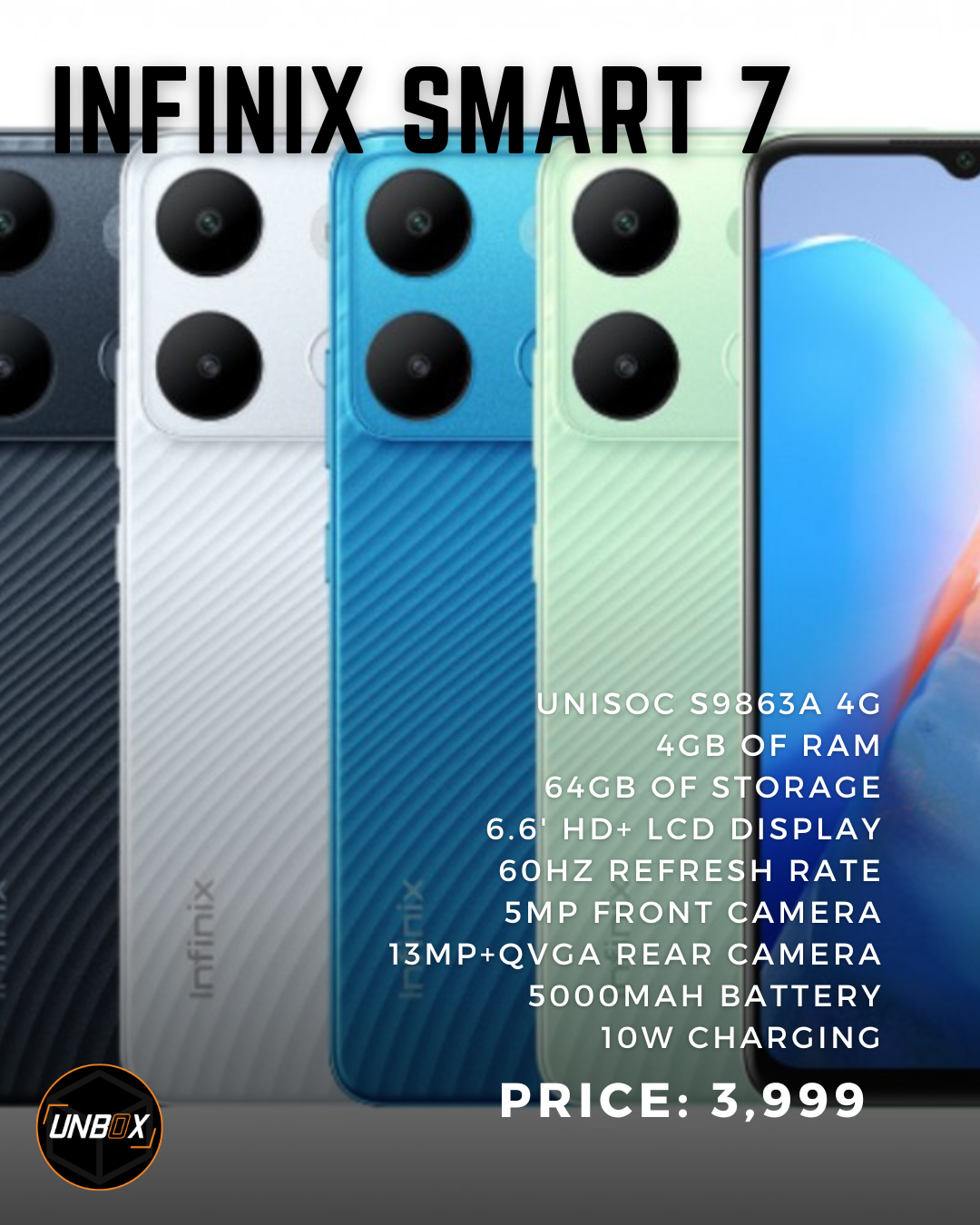 If the Php 3,999 official price is not convincing enough, the Smart 7 is priced at Php 3,699 at the official Infinix Philippines Lazada store as of writing this article–making it a compelling entry-level device for those with a tight budget.