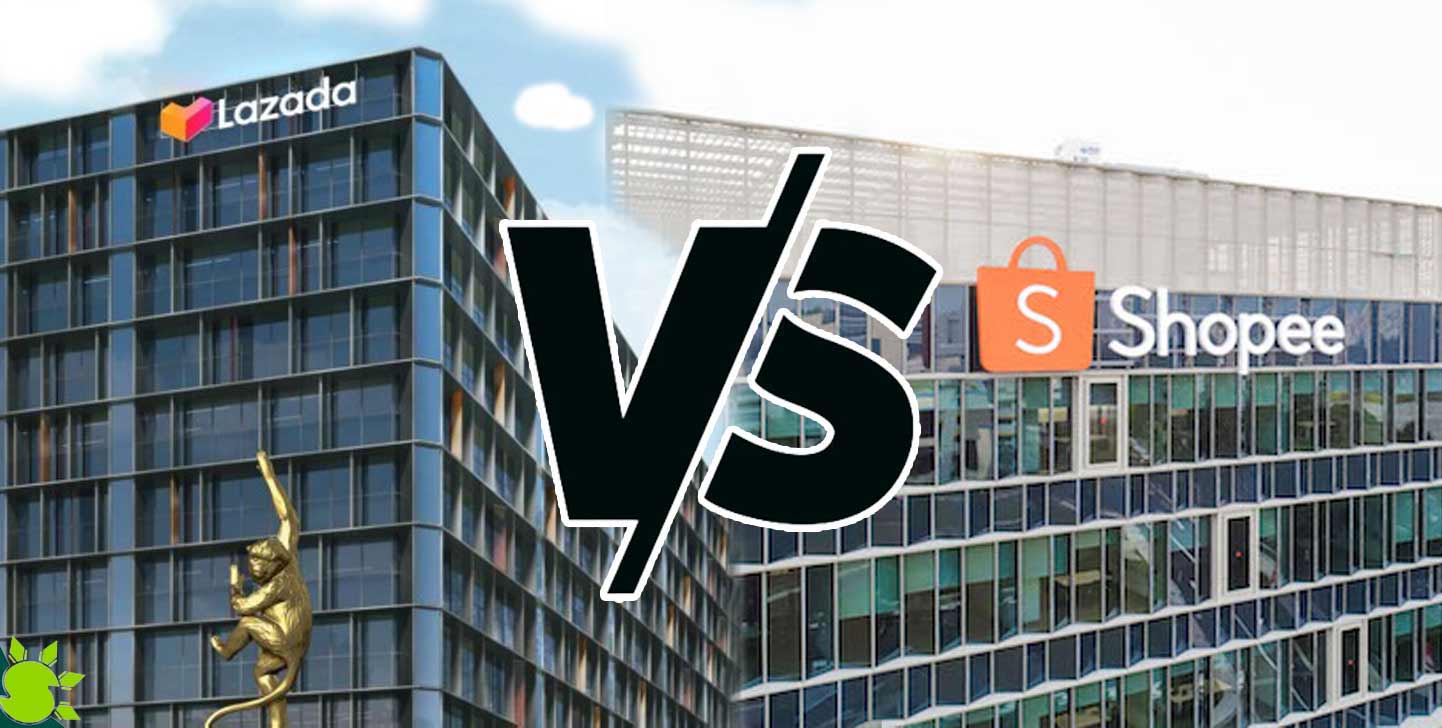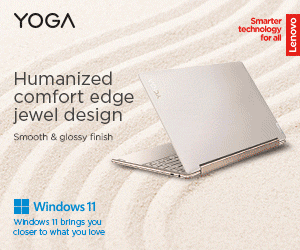 Lazada and Shopee primarily focus on the Southeast Asian Region, with both companies headquartered in Singapore.
Their websites have a similar appearance and are user-friendly, which may be because web designers have already optimized online marketplace templates over the years.
Most of our time shopping on Lazada and Shopee is spent doing so through their respective mobile applications, maybe because discounts and special offers are exclusive to mobile devices for both apps. But most importantly, both online shopping platforms provide comfort and convenience to consumers.
Now, let's check which one is better for shopping.
It's interesting to note that Shopee has more active users in Southeast Asia, even though Lazada has more active users in the Philippines. Shopee, on the other hand, has approximately 85 million visitors to its website each month, which is almost twice as many as Lazada's 44.7 million online traffic.
Lazada Payment Protection vs
Shopee Guarantee
Shopee Guarantee provides security for buyers against the fraudulent seller

Lazada Payment Protection covers unauthorized transactions.
In this case, Shopee Guarantee wins!
Lazada Delivery vs Shopee Delivery
Because Lazada has a logistics system, shipping costs are usually higher on Lazada (₱40) than on Shopee (₱38). Also, Lazada has fewer shipping options than Shopee, making it less likely that you'll get the best delivery rate on the market.
In general, you should order from Lazada if you want your item to arrive faster and don't mind paying a little more for shipping. If you're going to pay less for shipping and don't mind waiting a few extra days, Shopee is the best choice.
Both are effective shipping options.
Lazada vs Shopee Return and Refund
Both Lazada and Shopee offer round-the-clock customer care, but in my experience, returning things purchased on Shopee is more complicated. In any event, you will be required to pay a fee associated with the return.
Returning items through Lazada has been smoother and more reasonable. Lazada also allows customers to return certain items for no additional cost, particularly electronics and home appliances.
When it comes to Returns and Refunds, Lazada took the spotlight!
There has been a noticeable decrease in the volume of traffic to websites this month. However, Shopee remains the number one spot, followed by Lazada. This could be because the holiday shopping season has just finished.
Lazada vs. Shopee:
What's New this February?
Lazada's selling tools let sellers make more money easily! Lazada academy offers lessons on selling and advertising, and you'll also find the platform's valuable guidance whether you're new or experienced. Lazada steps up the game by providing storage facilities in Hong Kong, China, and Singapore are reasonable for an affordable price if you don't have a warehouse.
Shopee's selling doesn't need the sellers to pay a commission. Because of this, they can make a lot of money on the platform. One of the best things about selling on Shopee is that the first 5kg is shipped free. This makes a big difference for people who sell more minor items. Shopee has been able to get around these problems because it has several key advantages that make it stand out.
Lazada Cons and
Shopee Cons
One thing worth mentioning is that there is no product exclusivity in Lazada since Alibaba backs 81% of Lazada; therefore, sellers will have and must compete with cheaper Chinese products.
Shopee provides its sellers with a wide variety of benefits. However, the Shopee market is significantly less extensive than the Lazada market.
Compared to last month's website traffic, March has seen an increase of around 3-4 million in web traffic.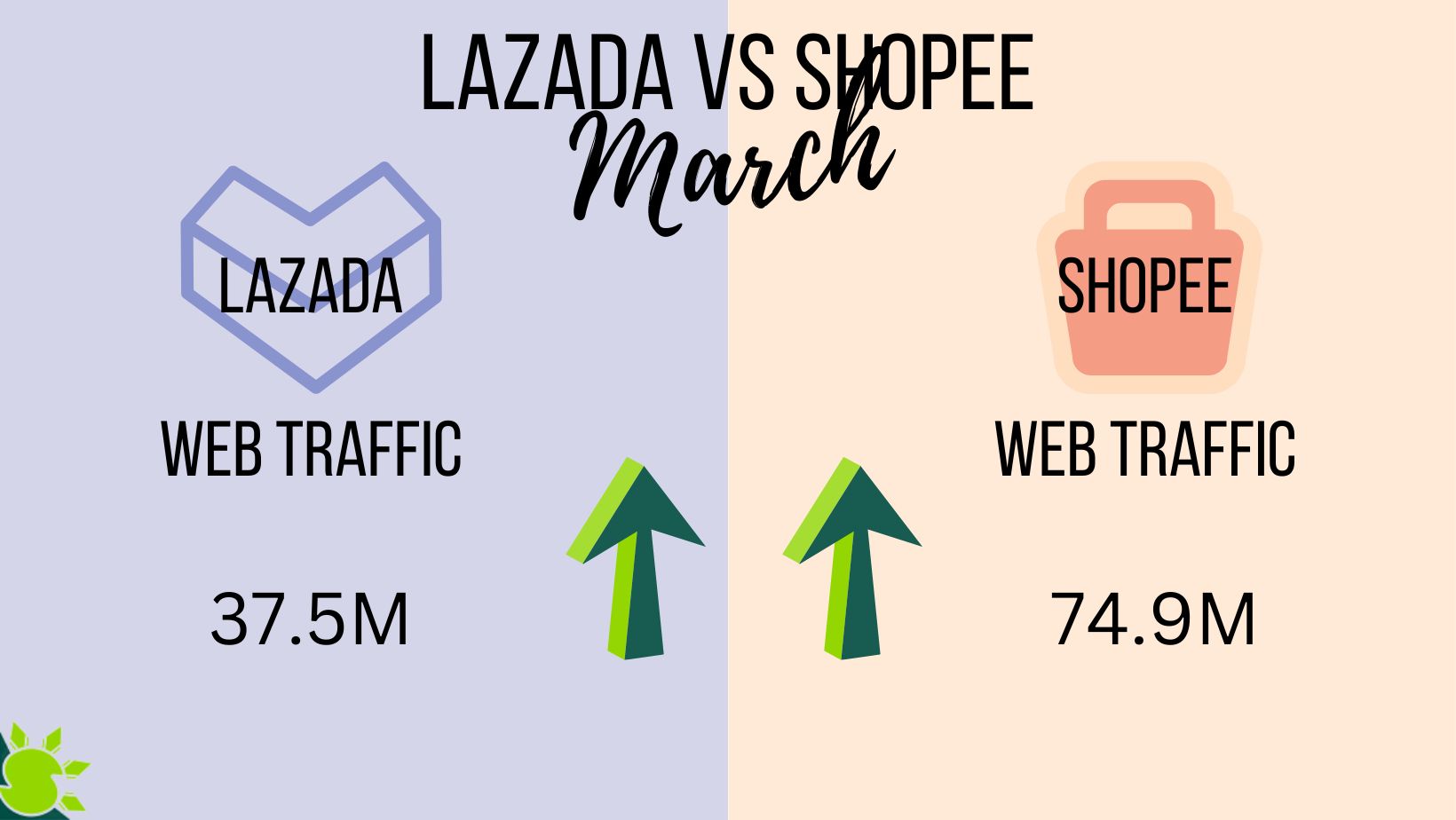 Lazada vs. Shopee:
What's new this March?
Over the past ten years, Lazada has achieved a lot of significant milestones in Philippine eCommerce. In conjunction with this, Lazada has also launched its anniversary feature! Using the Time Machine function of the software, you may create your own individualized shopping experience at Lazada.
Meanwhile, Shopee released Consumer Day, which gives every shopper a reason to celebrate. Users can find everything they need with amazing deals on the Shopee app, such as Free Shipping vouchers with ₱0 min. spend, ₱1 Deals, and 10% off daily till March 15.
Shopee also came out with Consumer Day, which gives all shoppers a reason to celebrate. Users can get great deals on everything they need through the Shopee app and find even more surprises on social media. Such as Free Shipping vouchers with no minimum spend and up to 10% daily! Shopee also introduced its newest brand ambassador for March, Marian Rivera.
According to ONLINE SE Ranking, in May 2022, Lazada had the most virtual visitors of any of its competitors, with 17.9 million. This was a 3.4% increase from the month before. On average, online shoppers spent 13:09 minutes in the Lazada portal.
The number of customers who visited Lazada's website virtually during May 2022 was 17.9 million, the most significant number among its rivals, and represented a growth of 3.4% compared to the previous month. It was also recorded that 13 minutes and 9 seconds was the amount of time, on average, that an online shopper spent in the Lazada portal.
Meanwhile, Shopee has seen online traffic of 13 million visits through its portal, with each person being there for an average of 18:17 minutes.
Why? It's possible that many people who purchase online were disappointed to learn that Shopee will no longer permit the stacking of vouchers. Because of this limitation, customers can only redeem a single coupon at checkout.
Let us look at the web traffic table for May for both Lazada and Shopee, especially considering how close we are to the middle of the year.
When looking at the data that Shopee has collected, there has been a significant drop of 10 million in site traffic. Curious as to why?
Look at each online shopping website's most recent improvements and features.
To start, Lazada has Touch 'n Go payments which Shopee does not support. Shopee, on the other hand, has more choices for cash payments and installment plans:
ShopeePay

Cash on Delivery

SPayLater

Credit/Debit Card

Remittance/Payment Center (7-Eleven, Cebuana Lhullier, GCash, Coins.ph, etc.)

Online Banking

GooglePay
Lazada is extremely easy for users of GCash because purchases made using GCash are completed direct. All you need to do to take advantage of this feature is link your GCash account to the Lazada app, and then you can quickly check out your orders.
Despite the convenience to GCash users Lazada brings, I think Shopee wins due to its multiple payment options.
Contrary to what Shopee has experienced, Lazada saw an increase in site traffic for the first time this year. While Lazada's online traffic statistics have remained about 37 million over the past few months, Shopee's has dropped dramatically, from 74 million to 63 million this past few months.
Lazada has been in the news a lot in the last two months. On June 3, the company changed its setup and made James Dong the CEO. Dong joined Lazada in 2022 to run its businesses in Thailand and Vietnam. Before that, he was head of Alibaba's globalization strategy and corporate development.
Shopee, Lazada's biggest competitor, has been slowly pulling out of its pilot markets since this year and recently announced layoffs in its food delivery and digital payment businesses.
On the other hand, Shopee announced a service expansion in Mindanao! Local sellers can now expand their business nationally with these new hubs placed in Davao City, Davao Del Sur, Davao Del Norte, and other areas. It is now possible for both buyers and sellers to benefit from shorter delivery times for Davao-to-Davao purchases.
Local demand could be fixed by putting more money into Lazada to expand into new areas like Europe. AliExpress is a marketplace that Alibaba uses to sell goods on the European market, and most of AliExpress's money comes from selling things made in China. Instead, Lazada will focus on European vendors who are local.
Shopee's strategy is to offer many discounts and low-priced products to grow its user base and take over the market quickly. Lazada, on the other hand, has put a lot of money into logistics, warehouses, payment systems, and other areas to ensure that e-commerce will grow in the long run.
Another breaking news that made Shopee avid fans pout is their new policy wherein ShopeePay will start charging 1% on every cash-in transaction. Now, for every ₱100 cash-in will deduct a total of ₱101.
Would the 1% cash-in transaction fee be one of the reasons for this decline in the internet traffic that Shopee is experiencing?
I'd like to see how much revenue Lazada and Shopee have generated after successfully holding their midyear sales. Let's look at this with the data provided by TMO Group.
Electronics & Accessories made up most of Shopee's revenue, with 40 billion. Apparel & Fashion came in second with 10 billion, and Home & Furniture came in third with 8 billion. Hobby & Toys and Health & Beauty also made the top 5 charts with 5 billion and 3 billion, respectively.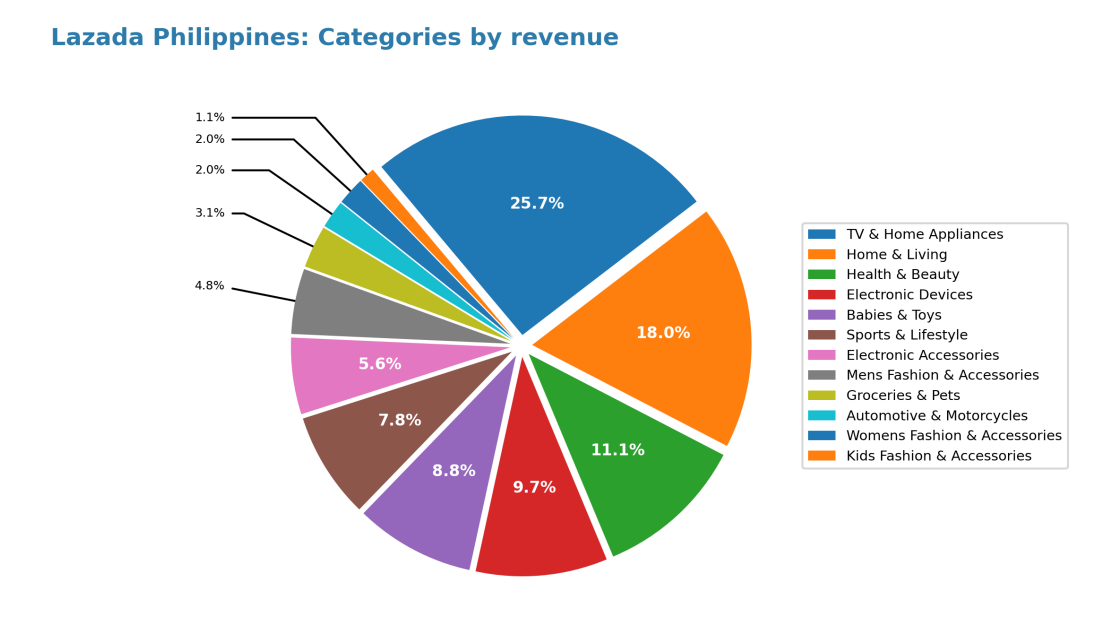 Let us now look at the revenue report for Lazada for July 2022. You can see that TV and Home Appliances come in first place on Lazada's chart with 942 million in revenue, while Home and Living comes in second place with about 660 million in revenue. Next in line with a total of 406 million is the Health & Beauty category. Electronic Gadgets and Toys also appear on the leaderboard, coming in at 355 million and 323 million sales, respectively.
Lazada vs Shopee: Website Traffic
Shopee maintains its position as the website that receives the most visitors, with 71.9 million for the entirety of July, followed by Lazada, which received 38.3 million.

Compared to the web traffic data from the previous month, both Shopee and Lazada had an increase in their respective traffic reports, with Shopee seeing a rise of 8.1 million and Lazada witnessing a growth of 800,000.
As Lazada released LazPay Later last May 2022, it garnered votes from online shoppers. Compared to Shopee's SPayLater with 1-5% monthly interest on total orders. Lazada's LazPay Later currently has no interest in Buy Now Pay Later feature as long as you pay your bill within 45 days!
You will be charged an Overdue Fee if you have a balance that you haven't paid yet every 16th of the month (monthly due date for all). Please note that users have two days to pay off the outstanding balance; if not, the user will be charged the right amount.
Now let us look at the web traffic for both online shopping platforms. We can see that they are performing well and have been growing compared to the previous month!
Also, Shopee is doing great with its newest Shopee program! The leading online shopping app launched Shopee Cares Philippines. The new program can also assist users with product inquiries or concerns. Filipino adult consumers have reported being conned over half of the time, and 30-40% of respondents said they had been scammed by third-party sellers, gift card scams, or phishing scams.
Thus, Shopee is very commendable regarding its Shopee Cares program!
Before we go to one of the most trending news for both platforms this September, let us look at Lazada and Shopee's web traffic data.
As you can see, both online shopping platforms dropped in traffic Lazada declined by about 1.9 million, while Shopee had a jaw-dropping decline of about 6.9 million.
Moving on, on social media, two competing shopping platforms became trending topics after one dropped a hint that Toni Gonzaga will soon become its new spokesperson.
Since the campaign season for the 2022 elections, Toni has been the focus of public attention due to her beliefs regarding politics.
READ MORE: Shopee to lay off workers in PH—New Endorser Reveal
On the other hand, Shopee Philippines published a teaser video on September 28, 2022, implying that Toni will be the platform's new endorser. Even though the video did not show Toni's face, it was still straightforward to recognize the rest of her features.
Toni was presented as Shopee's newest brand ambassador for the 10.10 Sale last September 29, 2022, after Shopee announced a "major reveal" regarding the endorsement on the previous day.
The e-commerce platform's teaser posts on Facebook and Twitter went viral during the big announcement. However, several responses that were given were not favorable.
As soon as the teaser video was made available, the search term "Shopee" shot to the top of the trending topics on Twitter Philippines. Not only that, but Shopee has not had the best of luck as of late, as the company has been laying off employees in the Philippines and other countries, such as India, France, Spain, and Singapore.
It just so happened that its competitor, Lazada, also became the talk of the town online. Why? Lazada has announced a surprise giveaway of vouchers worth ₱500 each to ten lucky winners to express gratitude to its customers for this.
As we can see based on the web traffic data, we have provided for the previous months this 2022, we can see that whenever Shopee declines its web traffic data, Lazada does the same- well, except for June and this month.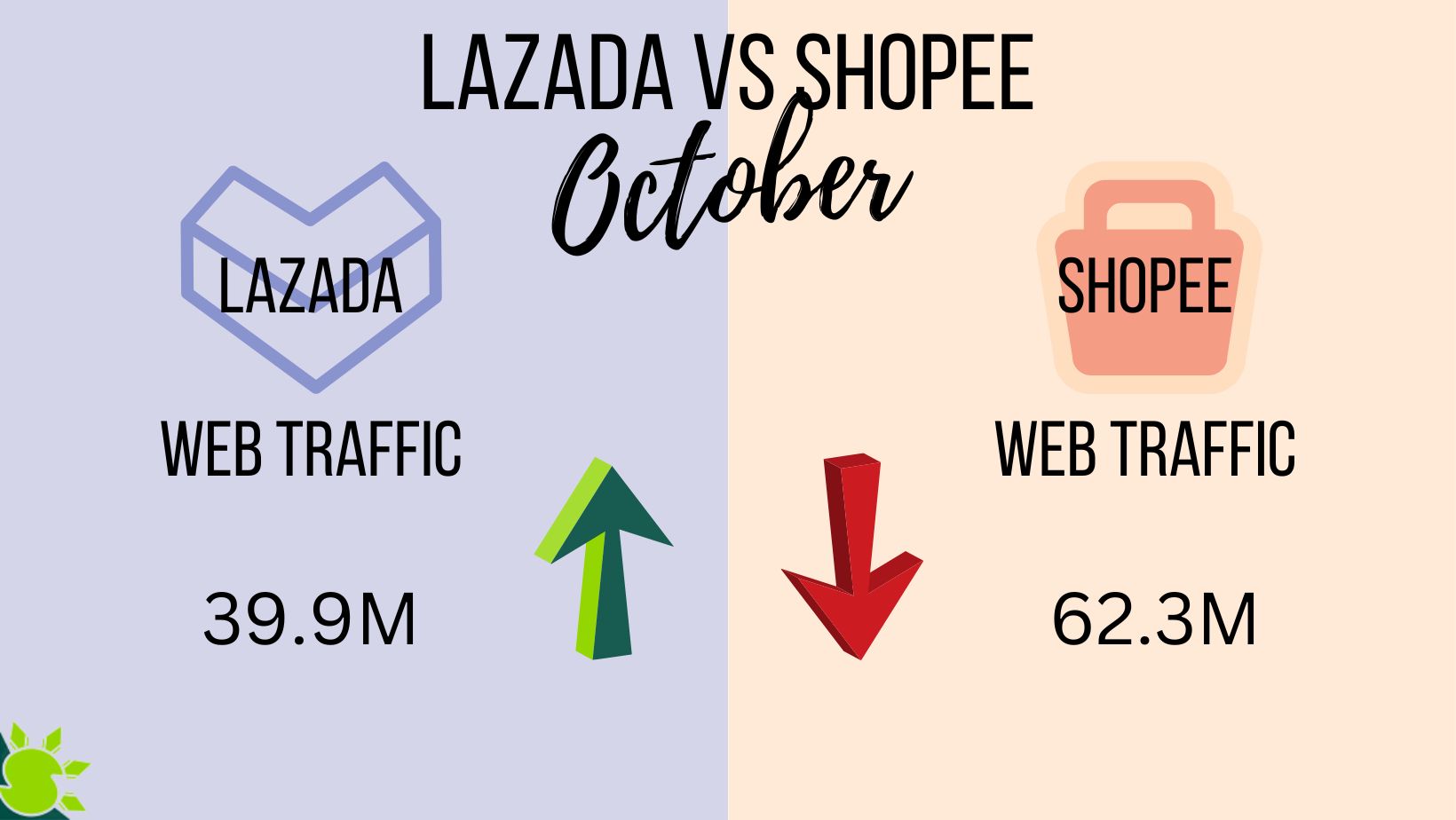 Sea Limited, which owns Shopee, the biggest e-commerce platform in Southeast Asia, lost more money because of many problems in the market. The consumer technology group backed by Tencent said its net loss doubled in the second quarter to $931.2 million. This was more than the consensus estimate of about $655 million from Refinitiv data. The sales went up 29% to $2.9 billion, primarily due to a 51% increase in e-commerce sales.
Not to mention that many Shopee customers in the Philippines were taken aback when they discovered that the free shipping vouchers, they had been not free, as Shopee still charged them ₱19 even though they had used a free shipping voucher. On the other hand, delivery fees on Lazada are still FREE when using shipping vouchers, and you can still stack coupons too!
Recently, TikTok has also been generating positive feedback thanks to the ₱80 discount they offer on their shipping charge, and lots of vouchers!
Since 2022, I have been a fan of online shops. I will admit that since I started shopping online, I have become very accustomed to it pretty quickly, and now I check out new goods monthly. Shopee has been immensely helpful and generous, too, during those times.
It is worth pointing out that consumers, particularly Filipinos, are pretty thrifty and appreciate discounts whenever they can. Now, if they find a better way to save money while still being able to check out what's in their cart, there's no reason for them not to take advantage of it, right?