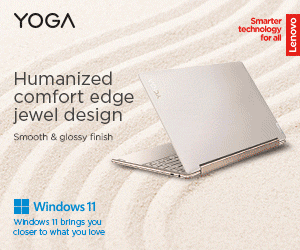 Filipino tech-logistics company Mober joins with Nespresso, a Swiss coffee brand, named the world's most sustainable coffee company in 2022, to switch to electric vehicles for its on-the-ground delivery (EVs).
In December 2022, Mober started delivering Nespresso products from its warehouse to stores around Metro Manila. Both companies demonstrate their dedication to sustainability by striving to lower their carbon footprint in delivery.
"We aim to catalyze a transition to zero-emissions mid and last-mile delivery in the Philippines. Nespresso plans to eradicate hundreds of tons of CO2 emissions annually by transitioning to electric vehicles, according to Dennis Ng, CEO and founder of Mober. This is just the start of their sustainability efforts.
Mober, on the other hand, is happy that President Ferdinand R. Marcos Jr. abolished tariffs on electric cars to motivate people to purchase "cleaner and greener" vehicles. Mober can help more stores and businesses switch to green fleets.
About Mober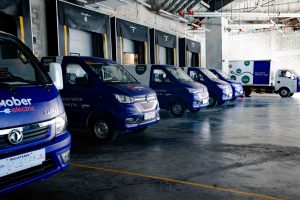 Mober was the first company in the Philippines to offer EV delivery. In October 2022, it bought its first electric delivery fleet to give companies with net zero mandates an environmentally friendly option. Mober Joins with Nespresso
Mober has a fleet of 20 EVs and e-trucks that serve various clients, such as IKEA for last-mile delivery, Nespresso for warehouse-to-store delivery, and SM Appliance Center for same-day delivery.
Mober's electric vans can go up to 230 kilometers, and its electric trucks can go up to 280 kilometers. This gives them the freedom to meet a wide range of logistical needs for their clients. Lithium-ion batteries power EVs, allowing for rapid charging without emitting carbon dioxide, unlike vehicles with internal combustion engines (ICE).
EVs also need less maintenance and cost less to run, saving you money in the long run. Companies that want to reduce their carbon footprint don't have to buy their own EVs. Instead, they can book and work with Mober.
Ng said these functions enable the company to operate at a higher efficiency level, further reducing its carbon footprint. "Monitoring the CO2 offset for our EV fleet can be a conscious reminder for businesses looking to go green to reflect on using EVs soonest. This will also help us save the data for future use and reach our net zero goal target."
EV Delivery Future
In the Philippine Energy Plan, the government says that the Department of Energy (DOE) thinks EVs will make up 10% of all registered vehicles in the country by 2040.
"If Mober could deploy 300 EV deliveries, 1,542 tons of annual carbon reductions could be achieved, equivalent to the CO2 savings from a 1 MWp solar PV project. A delivery driver typically commutes 200 km per day and consumes 16.4 liters of petrol per day, thus emitting 40.2 kg in CO2 emissions for an ICE delivery vehicle. Assuming the same range applied to a single Mober EV delivery vehicle, daily CO2 emissions can be reduced by 14kg or 35%," Ng explained.
Mober wants to help the Philippines move toward more sustainable transportation by replacing logistics operations that use a lot of carbon with electric delivery vehicles. Mober intends to have 100 EVs on the road by the end of 2023, and in five years, it wants to be the most significant green logistics company.
---
YOU MIGHT WANT TO READ: