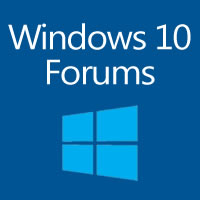 Hello,
Happy Holidays to all.
After a power glitch, had to re-install w10.
Have it working again.
But-
The re-install apparently put One-Drive on my pc.
It's causing me all sorts of problems.
How do I TOTALLY eliminate it from pc ?
If/when I do, will I lose anything ?
The reason I ask is that it seems the path to most every Folder seems to show One Drive
in the path name.
Thoughts on this "possibility" would also be appreciated, as I would hate to lose anything due to eliminating One Drive.
Thanks; appreciate the help,
Bob