PC does no longer wake from Sleep Mode
(*4*)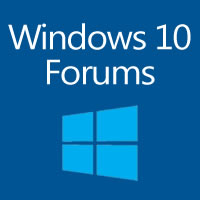 Home windows 10 x64 desktop BIOS legacy. Recent reinstallation of Home windows, however the PC can not get up after it has fallen asleep, it doesn't matter what settings I exploit within the Energy Settings. I've set the PC display to sleep after about 1hour, and the Disks to sleep after 4 hours. After the disks fall asleep, the PC can not get up, it does no longer topic if I push the keyboard or click on and transfer the mouse. I've additionally attempted to click on the Energy button at the Desktop itself, and there is not any reaction. I've showed the observe is on, and all cables plugged in.
When the PC is not able to get up from Sleep Mode, I will grasp the Energy button at the PC for 4 seconds, it does a coarse close down, after which I'm able to push the ability button to show it again on, and it really works usually at the display.
What's inflicting this factor? This didn't used to occur. I don't wish to purchase a brand new PC. What are some settings or troubleshooting I will do this I've no longer already mentioned above? Thank you!