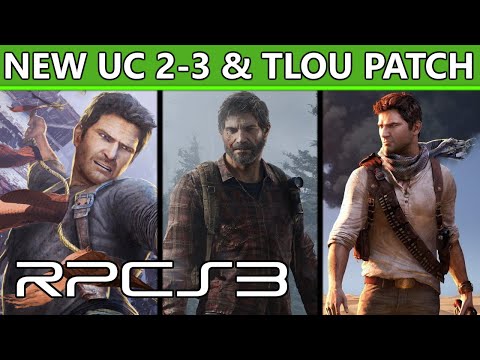 Recently I already wrote about the success of enthusiasts in the field of emulation of the PlayStation 3 exclusives. However, there improvement was achieved through the use of unofficial patches and crutches for emulation. Now many of the used performance enhancement mechanisms have become available in the form of official hacks, embedded in the emulator RPCS3.
announcements and advertising
Top Radeon 16Gb HBM2 Instinct in the sale
New Core i9 10900 – PRICE COLLAPSED
<b>Comet Lake S1200</b> depreciates in the Citylink
2060 Alienware Super Gaming for a penny – things to take
Ryzen 4000 series in the Citylink
New hacks significantly improve the stability and performance of games like Uncharted 2-3 and The Last of Us, as shown in the video on the official youtube channel of the developers. Also, these patches remove most of the graphic bugs, problems with the render and incorrect playing of certain scenes. You can download them with pages specialized wikidevoted to the emulator RPCS3.
Recently, the PlayStation 3 emulator is particularly productive. Library of playable titles has 1853 games, according to the page on the official website of the program. Almost 59% of the total number of commercial games ever released for the PlayStation 3 platform. Among the possible passing games is such a hit exclusives like Demon's Souls, Resistance: Fall of Man and Ninja Gaiden Sigma.
advertising