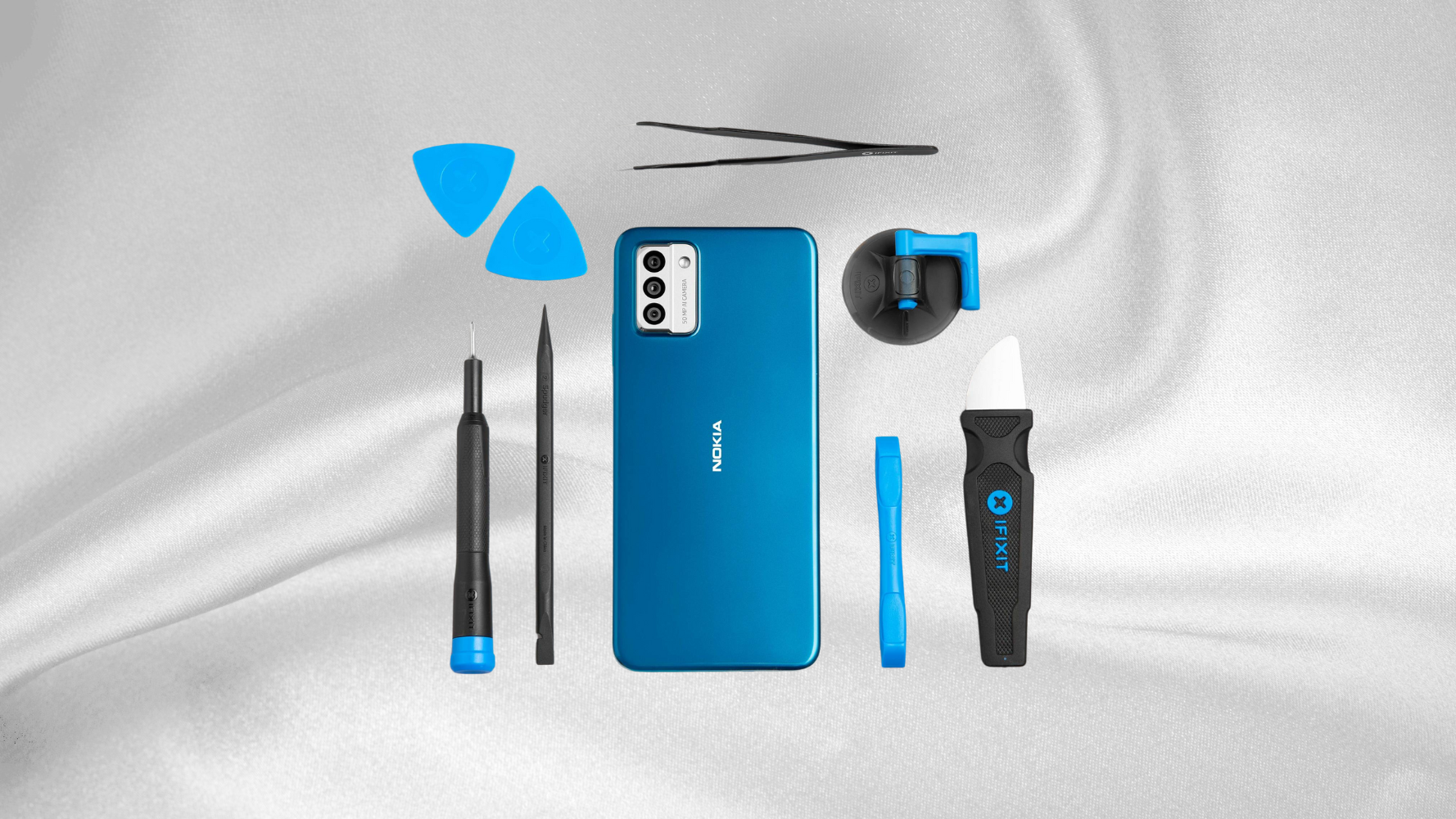 With all the criticism HMD Global faced regarding the absurd pricing of the Snapdragon 695-powered Nokia X30, they are looking at a different approach for the Nokia G22. While the X30 made use of recycled aluminum for its frame, the Nokia G22 aims to make repairs easy to do so that users can make the most out of them as long as possible–on top of using recycled plastic for the back cover.
To make this possible, HMD Global partnered with iFixit for the tools, guides, and parts needed so that users can replace the display, battery, or charging port of the Nokia G22. To give you an idea of how easy it is to repair the Nokia G22: changing the battery takes around 5 minutes, and the tools you need include the SIM ejector tool, a guitar pick, and a screwdriver.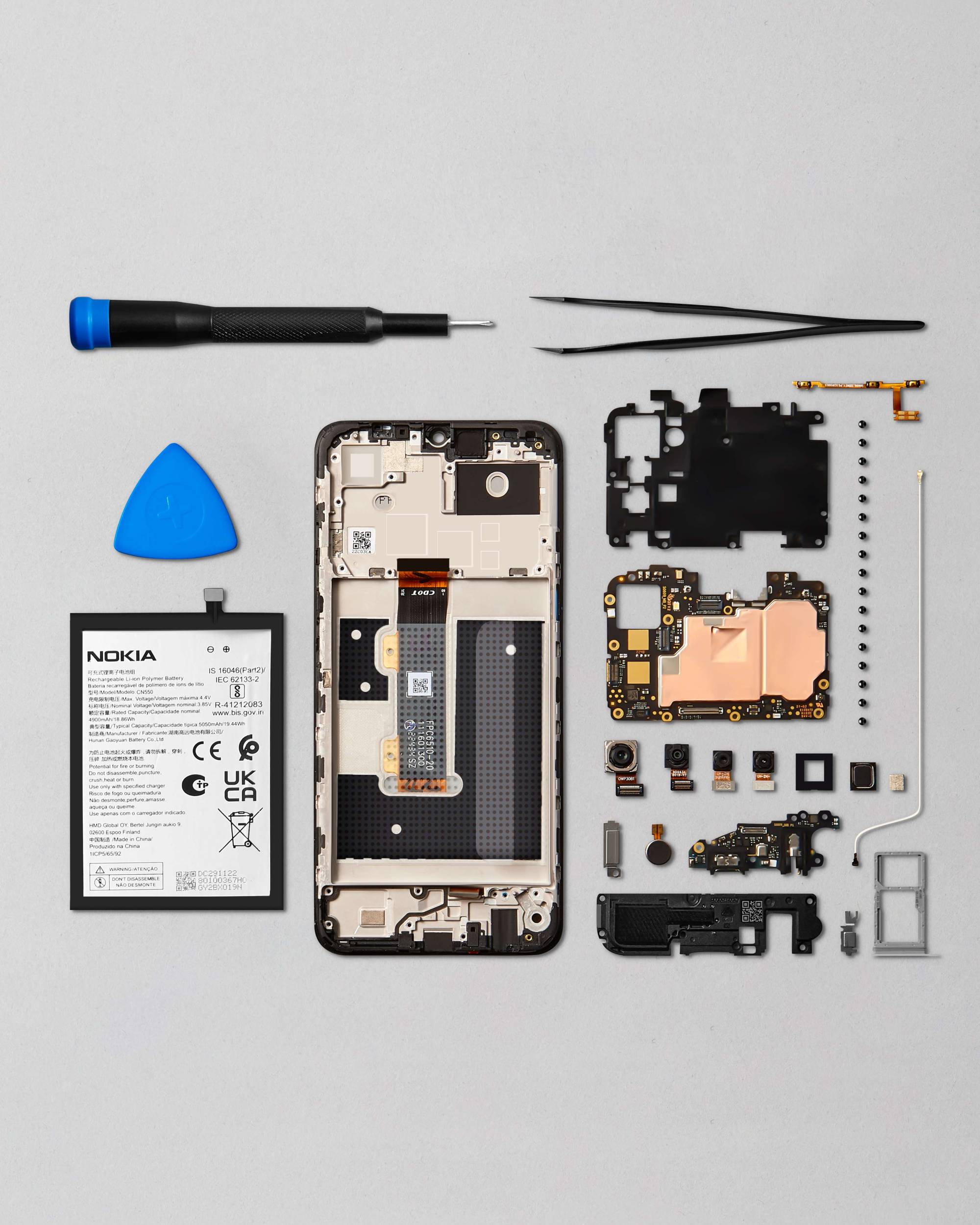 Replacing the display takes around 20 minutes with additional tools–still a great feat towards making phones repairable by users. To make this possible, HMD global removed the need for heating the back panel to remove it, along with the need for alcohol to remove the battery.
As for the phone itself, the Nokia G22 is a rather basic budget mid-range phone: you get a Unisoc T606 processor that's paired with 4GB RAM and up to 128GB storage, along with a 6.52-inch HD+ 90hz display that has a notch for an 8-megapixel selfie shooter.
It has a triple rear camera setup that's led by a 50-megapixel main shooter, a 5050mAh battery that supports 20w charging, and Android 12 out of the box. For the latter, HMD Global promises 2 Android updates and 3 years of security updates.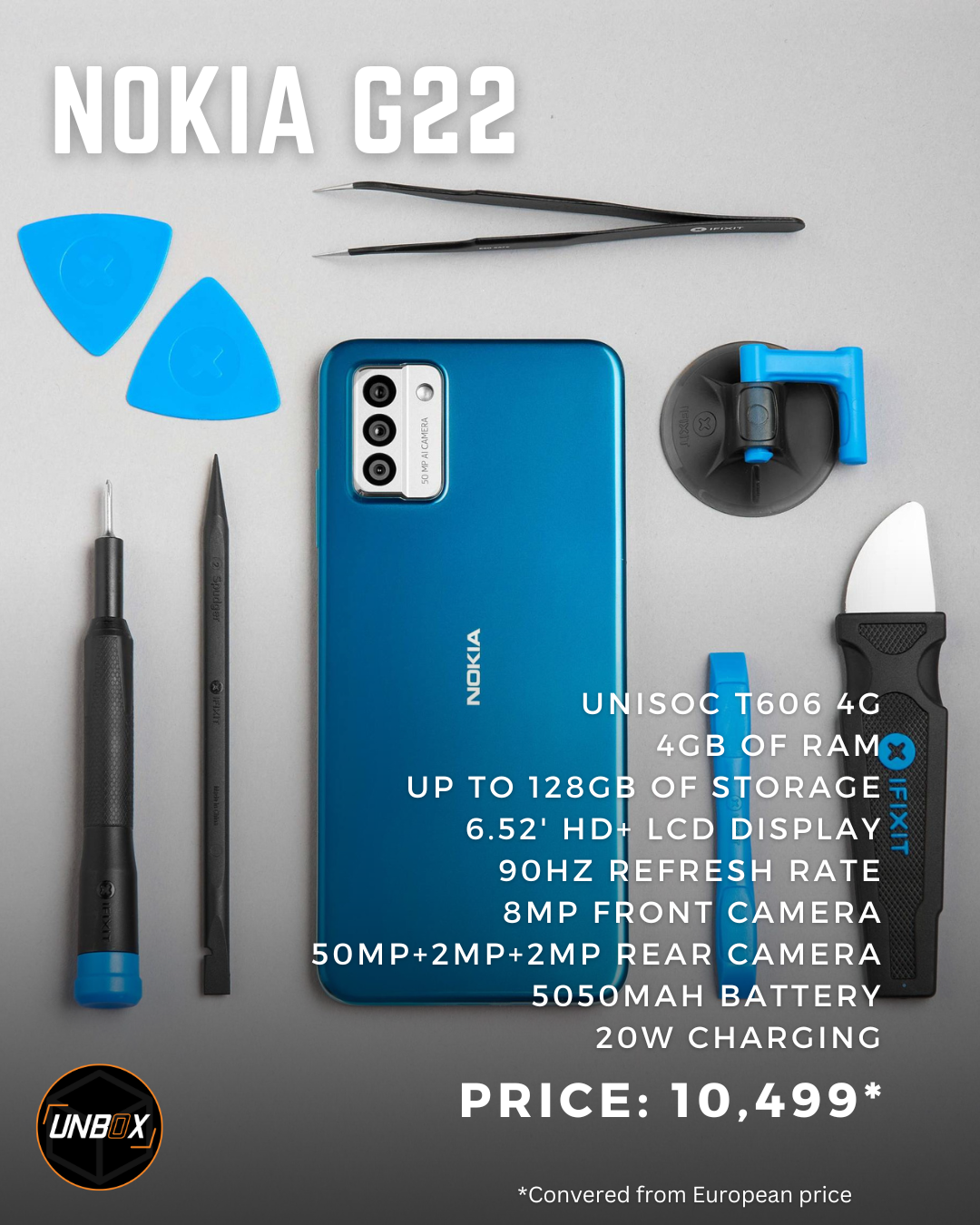 The Nokia G22 starts at 179 Euros(~Php 10.5k). No word yet when it will be available in the Philippines, but you can buy it in Europe.