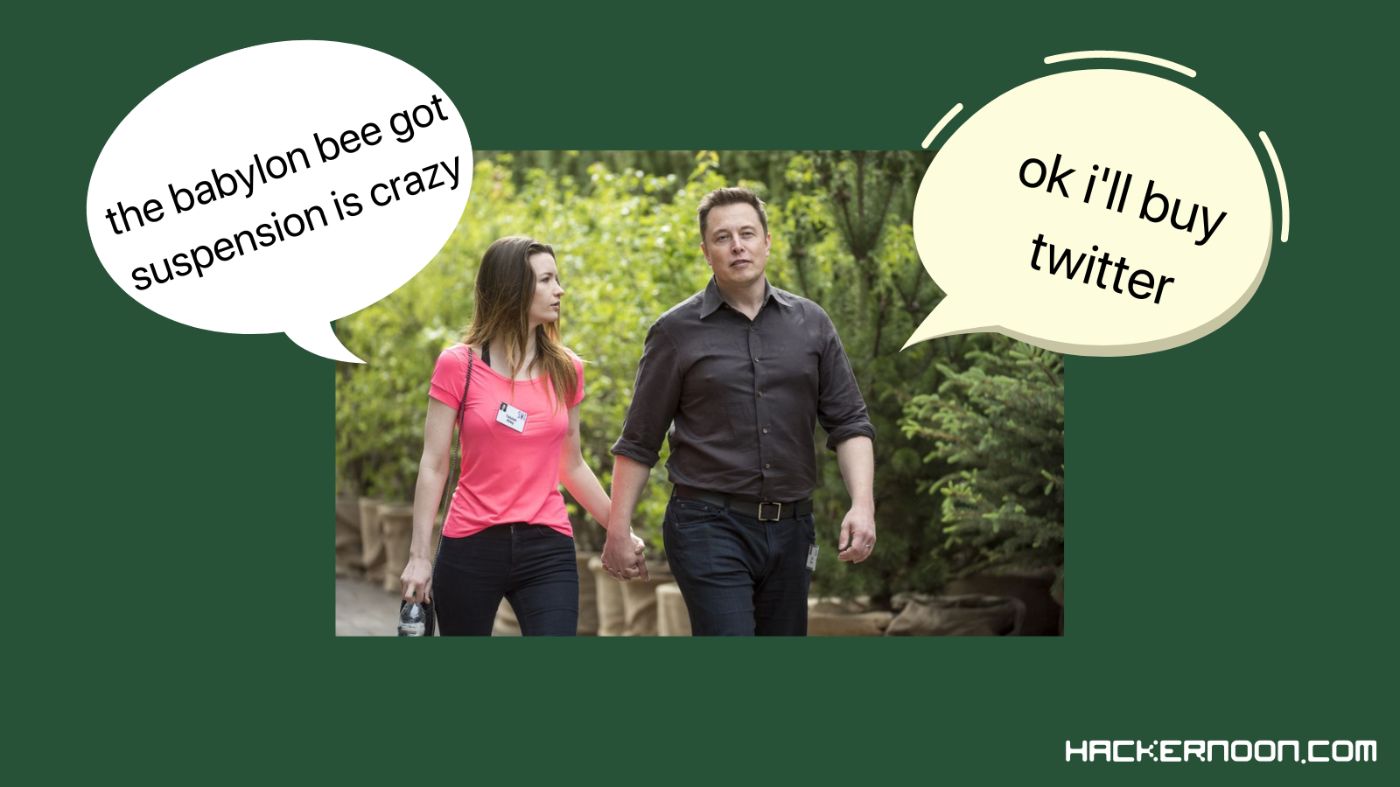 Twitter v. Elon Musk Court Filing by Potter Anderson & Corroon LLP, July 12, 2022 is part of HackerNoon's Legal PDF Series. You can jump to any part in this filing here. This is the March 24, 2022 text convo between Elon Musk and Canadian actress Talulah Riley, his ex wife, from Exhibit H.
2022-03-24: Talulah Riley <> Elon Musk
Talulah Riley: can you buy Twitter and then delete it, please!? xx
Talulah Riley: America is going INSANE.
Talulah Riley: The Babylon Bee got suspension* is crazy. Raiyah and I were talking about it today. It was a fucking joke. Why has everyone become so puritanical?
Talulah Riley: Or can you buy Twitter and make it radically free-speech?
Talulah Riley: So much stupidity comes from Twitter xx
Elon: Maybe buy it and change it to properly support free speech xx
Elon: ["liked" "Or can you buy Twitter…"]
Talulah Riley: I honestly think social media is the scourge of modern life, and the worst of all is Twitter, because it's also a news stream as well as a social platform, and so has more real-world standing than Tik Tok etc. But it's very easy to exploit and is being used by radicals for social engineering on a massive scale. And this shit is infecting the world. Please do do something to fight woke-ism. I will do anything to help! xx
---
(*) Elon Musk reinstated Babylon Bee's account, alongside a couple of other high profile accounts, on November 18, 2022.
L O A D I N G
. . . comments & more!