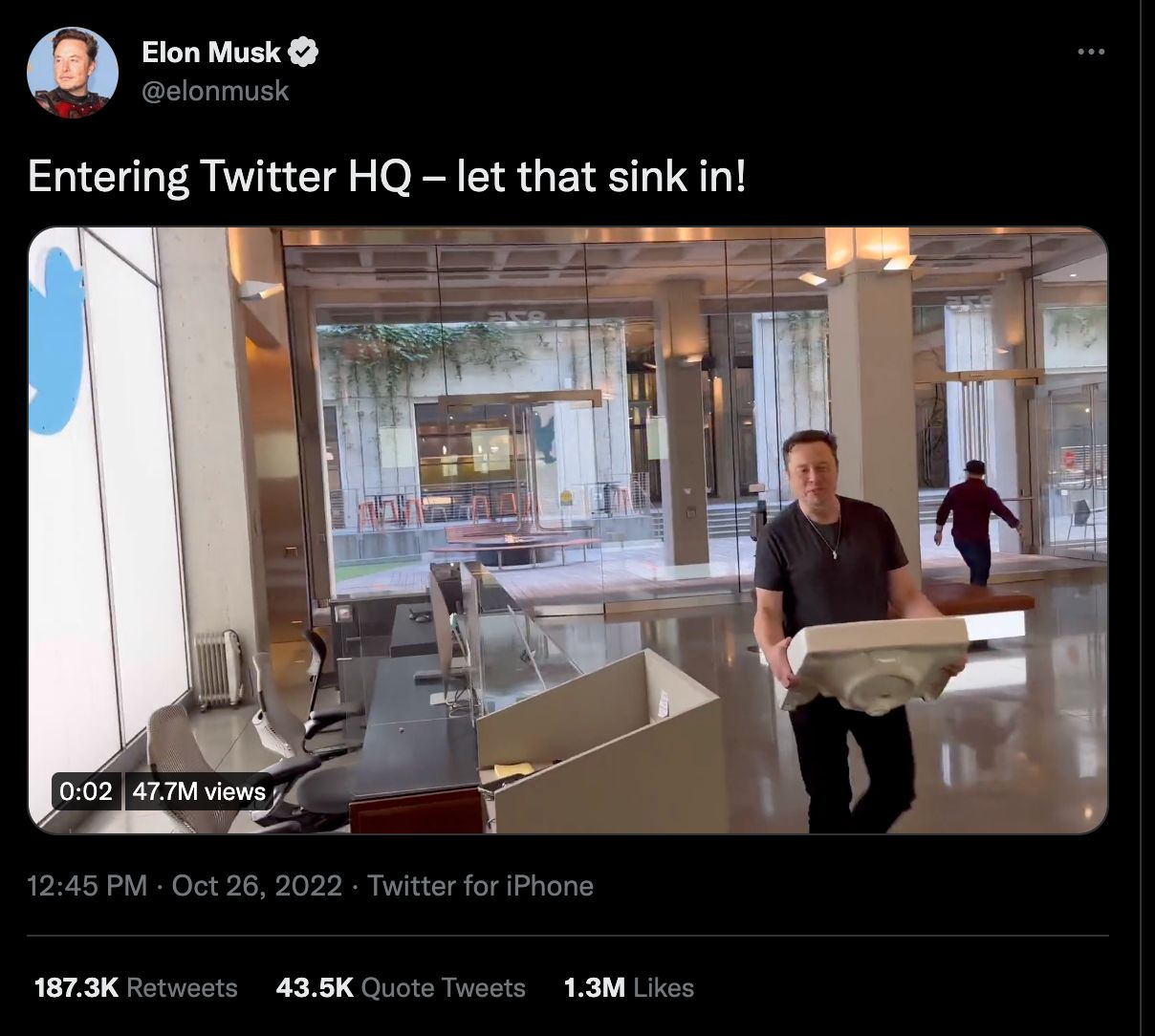 Twitter v. Elon Musk Court Filing by Potter Anderson & Corroon LLP, July 12, 2022 is part of HackerNoon's Legal PDF Series. You can jump to any part in this filing here. This is part 31 of 31.
Feature Image: Spoiler Alert, Musk did lose the lawsuit and had to buy Twitter on Oct 26, 2022. He tweeted "Let that sink in" as he entered the HQ carrying a sink.
PRAYER FOR RELIEF
WHEREFORE, Twitter respectfully requests that the Court enter judgment and relief against defendants, as follows:
A. Granting all relief requested in this complaint to the extent permitted under the merger agreement;
B. Ordering defendants to specifically perform their obligations under the merger agreement and consummate the closing in accordance with the terms of the merger agreement; and
C. Granting such injunctive relief as is necessary to enforce the decree of specific performance.
L O A D I N G
. . . comments & more!