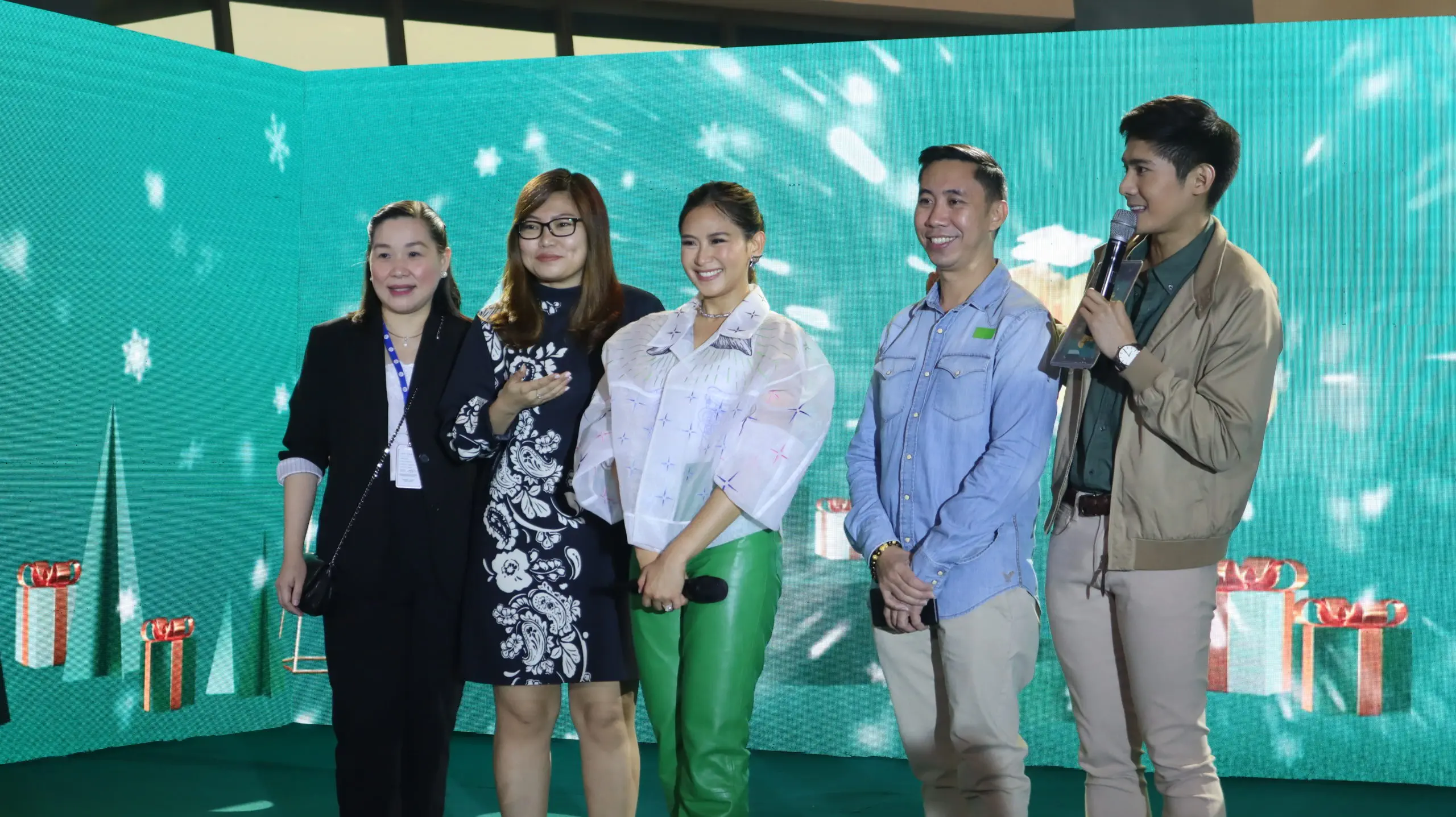 As we all know, Christmas in the Philippines is celebrated to an enormous degree. Its festivity and happy vibes fill up malls and other spaces with cheer – even as early as September when Jose Mari Chan songs start resonating in the halls. Well, Acer isn't just about to miss out. Welcome "Unbox the Holidays with Acer," the brand's latest series of promos to make those deals sweeter.
The announcement event, held in the SM Mall of Asia Entertainment Mall, was hosted by none other than Robi Domingo. Several key executives from Acer Philippines were present at the event, such as Senior Assistant Vice President for Corporate Sales, Eva Ingel, Acer Senior Makerting Manager, Princess Laosantos, and Acer Senior Manager for consumer and gaming products, Anthony Gob.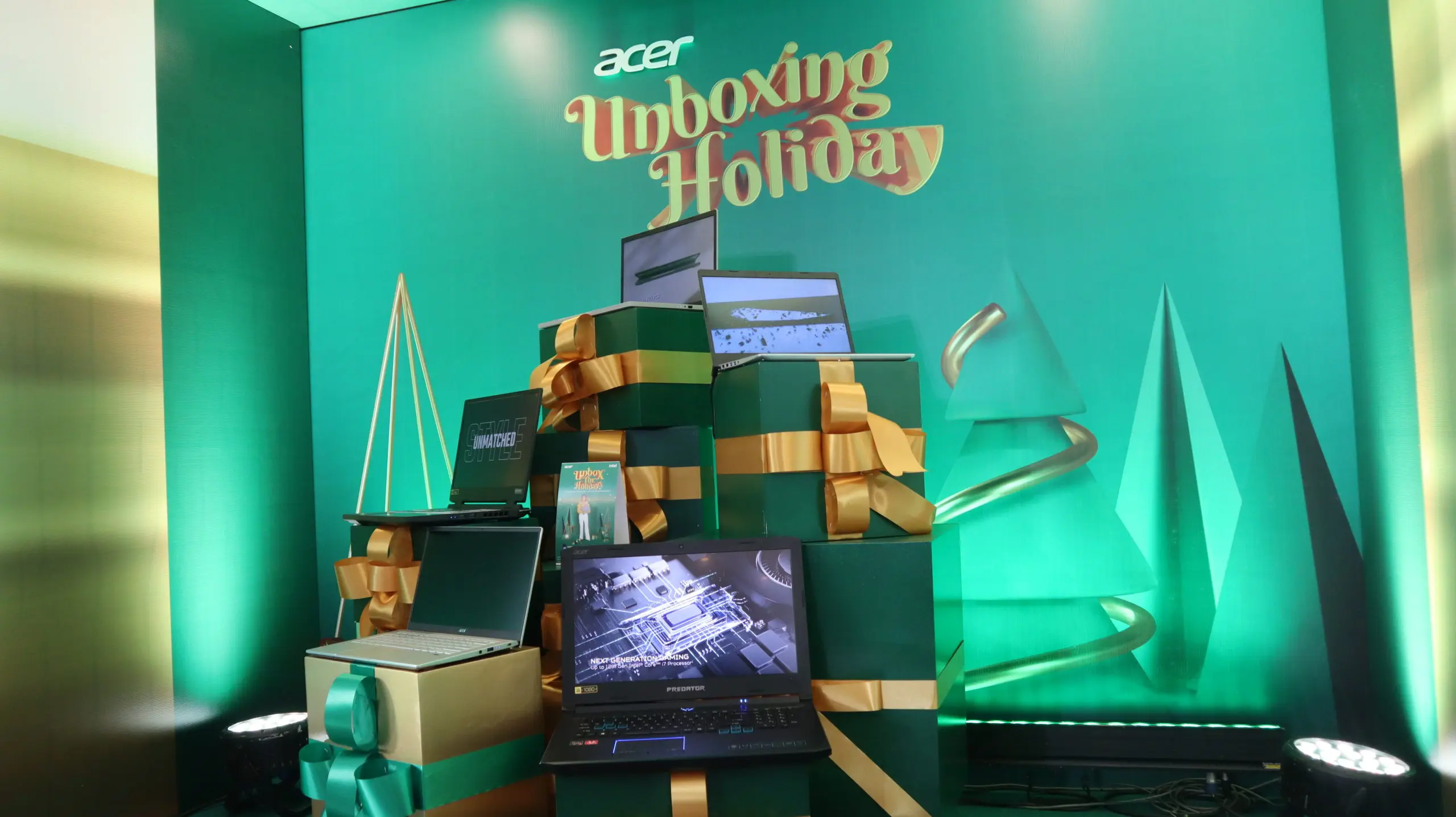 There was also a holiday-themed display of Acer laptops.
Acer Philippines General Manager Sue Ong-Lim, who had this to say:
"The holidays are all about sharing love and joy. What better way to do this than to give gifts? This is our way of saying thank you to our dear customers who have been loyal to the brand all these years."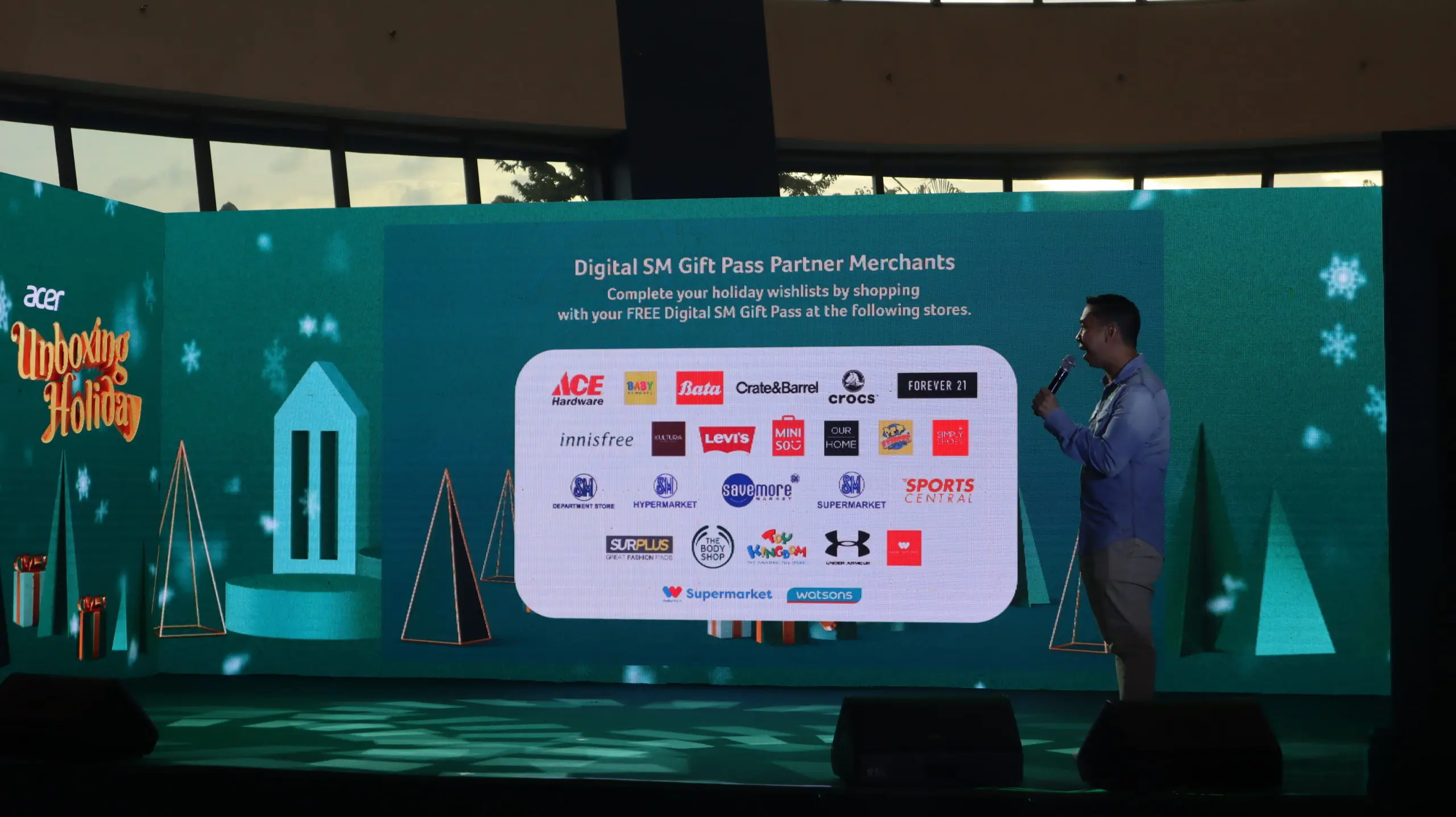 What do Acer customers get? Well, buyers can score an SM Digital Gift Pass of up to PHP 8000 when they register their all-new products for warranty on the site. It's a win-win situation to keep your baby protected. The "Unbox the Holidays with Acer" promo runs up to December 31, 2022.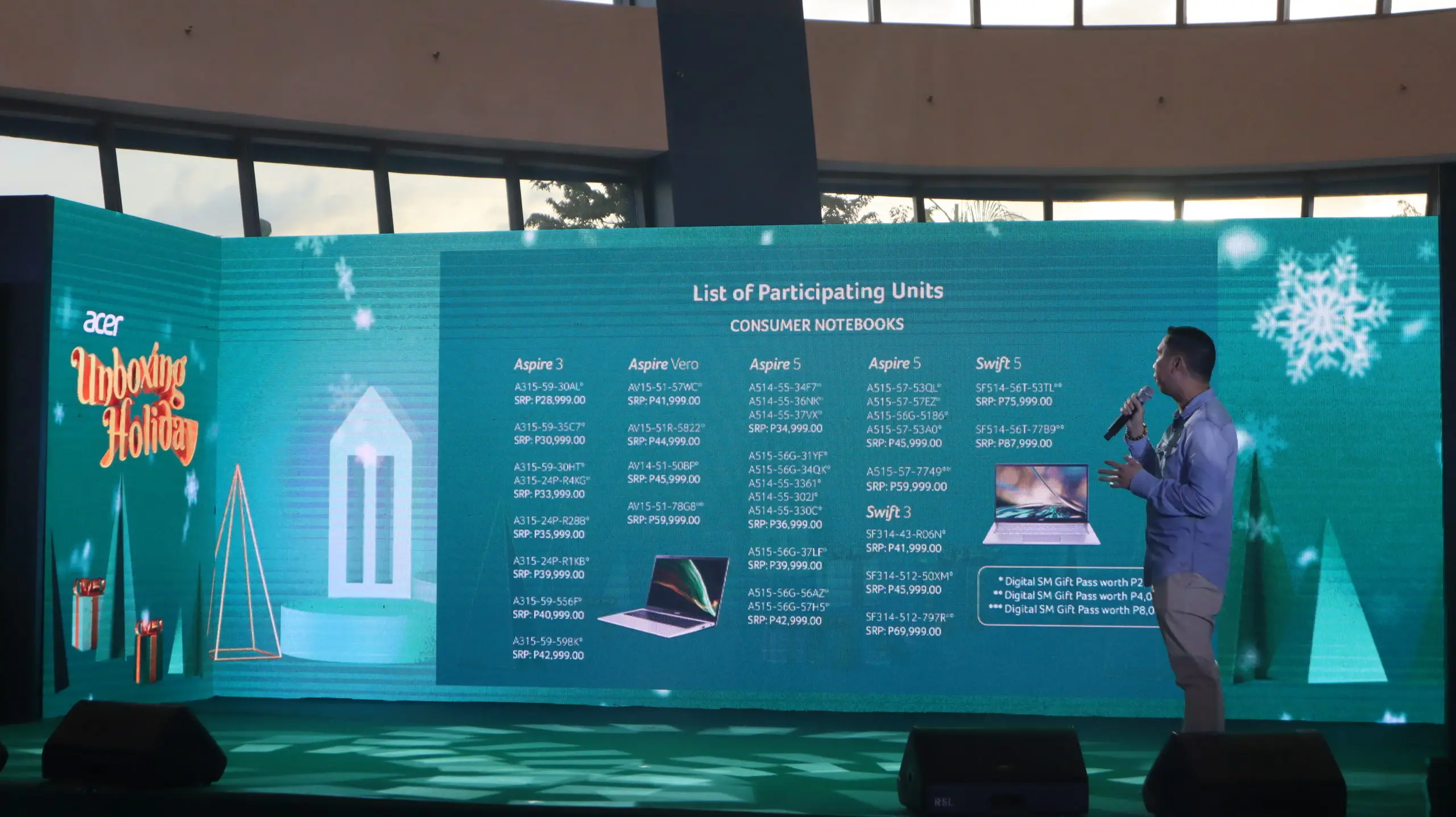 Interested? Here's how to claim the SM Digital Gift Pass that comes with qualifying Acer consumer and gaming notebooks.
The customer must register the product for warranty at warranty.acer.com.ph until 60 days after this promo ends.
Once the registration requirements have been completed, Acer will validate the credentials within give business days. Acer will transfer the Digital SM Gift Pass credits to the customer's provided mobile number two business days after successful validation.
The customer must download the Sodexo+ App to use the SM Digital Gift Pass.
We'll lay out the fine print for this "Unbox the Holidays with Acer" promo as well. It's valid in conjunction with other promos and discounts, but is for end-users only. A maximum of five free items can be redeemed per customer/company.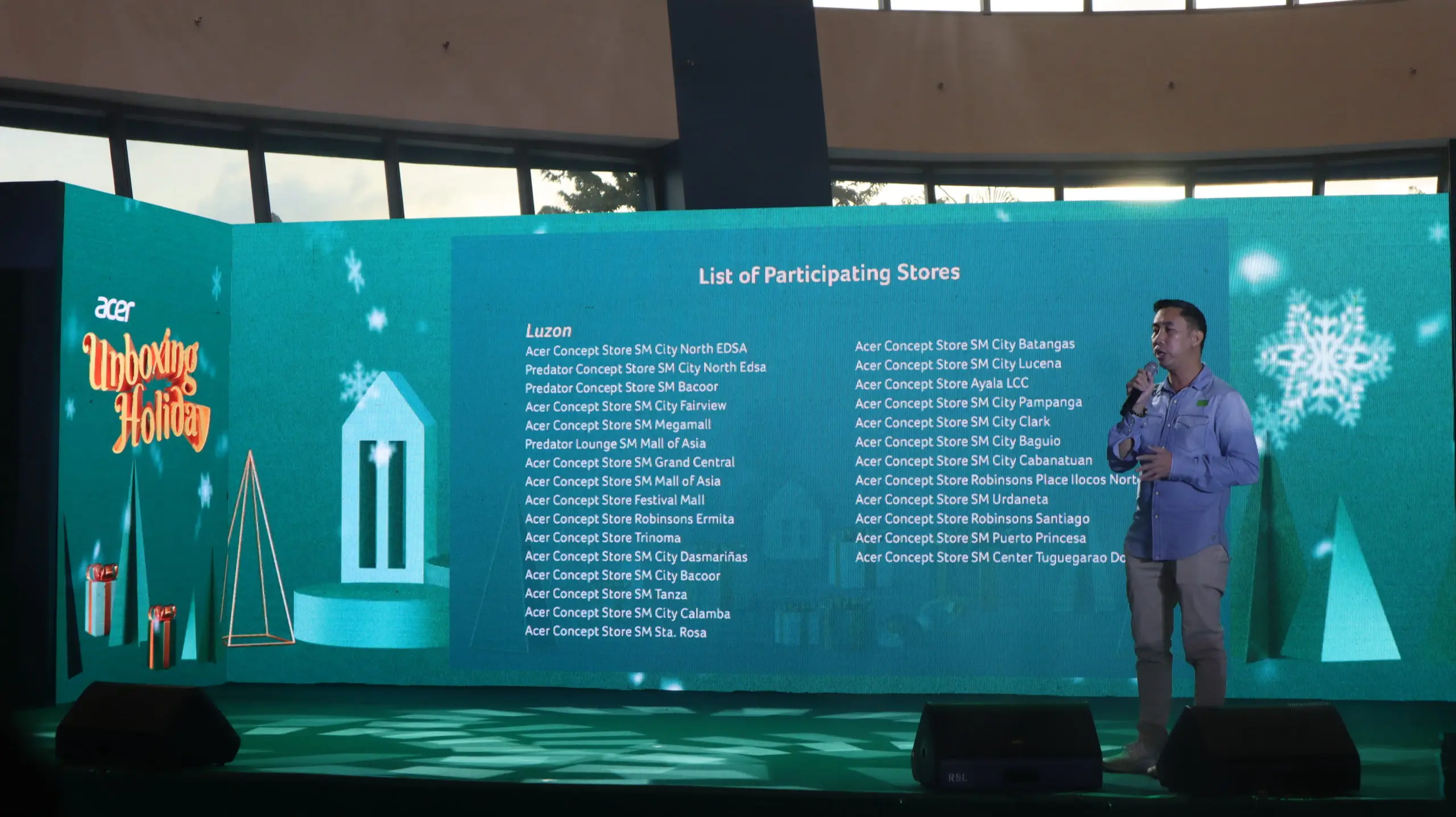 Only purchases from Acer Concept Stores, Authorized Resellers, and/or the Acer Philippines Online Store qualify for the promotion.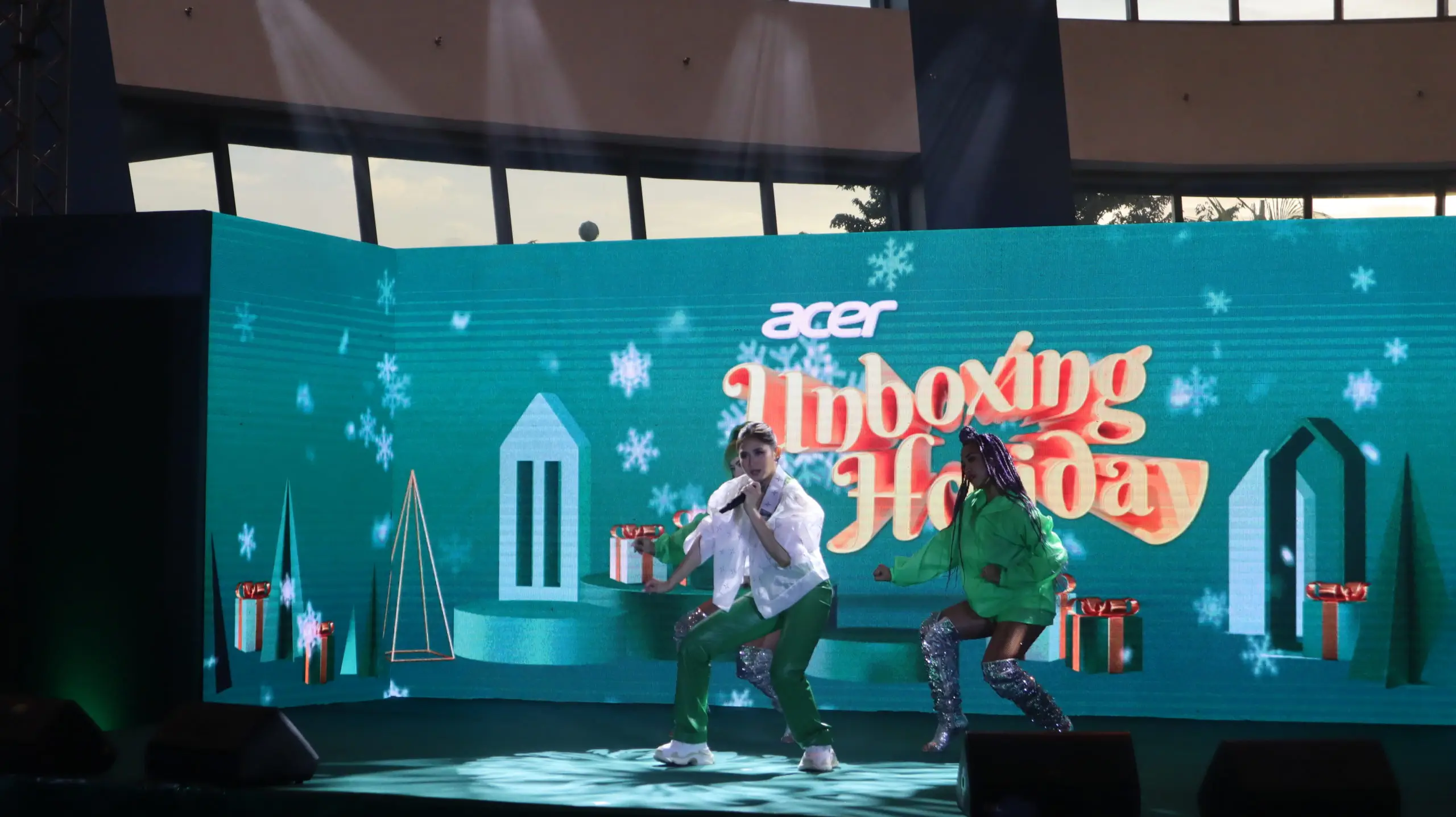 To end the event with a bang, Asia's Popstar Royalty and Acer Ambassador Sarah Geronimo performed "Cuore" live for the first time and "Dati-Dati." As expected, her fans were present in the stands as well.
Check out the Acer Philippines official site here!